The Fuel Savers Cadillac Road Series made its debut on Thursday at Daytona International Speedway's road course. While turnout was low, the series has the potential to be a hit among iRacers.
Kyle Kammer (8) won the pole for the 30-lap race as the Sun sank below the Florida horizon. At the drop of the green flag, Eli Greene (99) and Kammer battled for the lead, which continued for the first several opening laps, but Kammer was able to get some distance on Greene.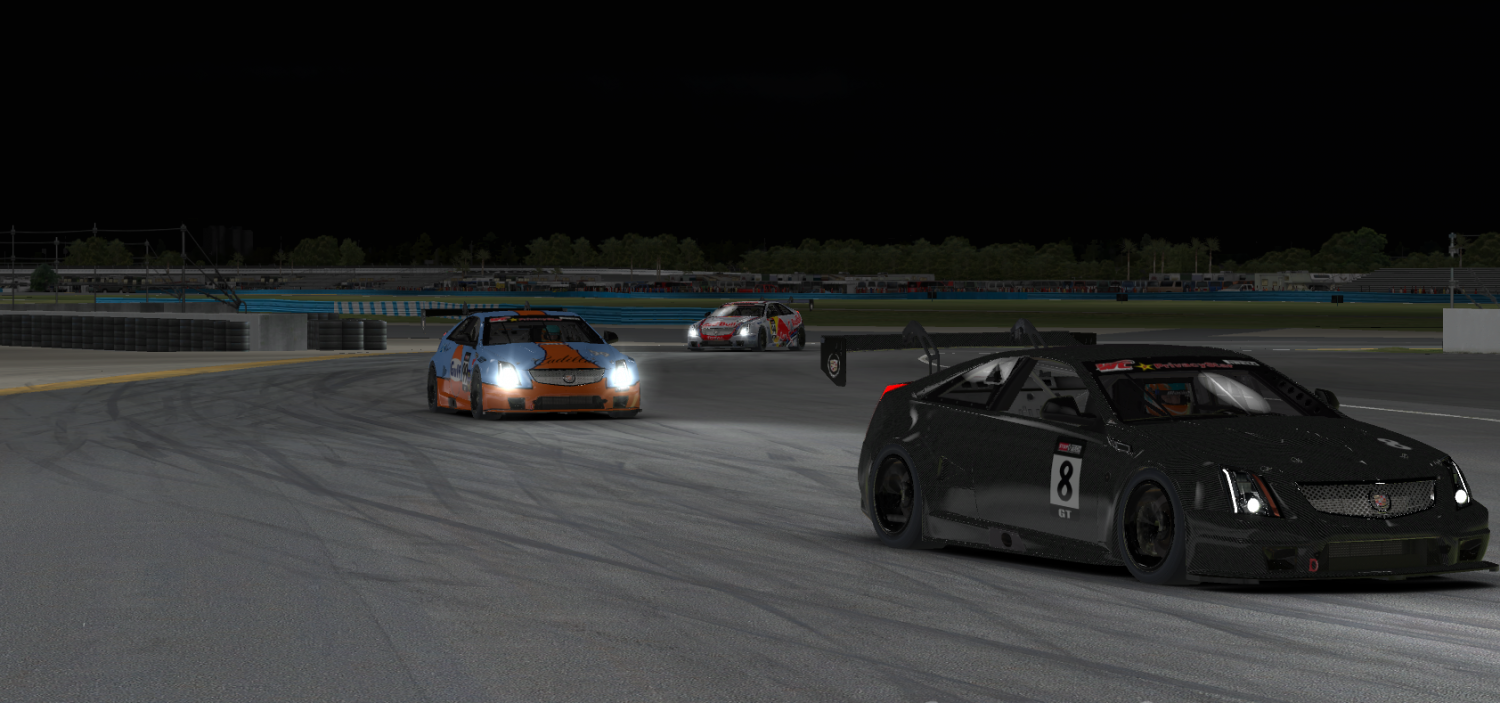 Galen Gidman (94) blew the bus stop on lap 2 and served the accompanying time penalty, allowing the 73 car driven by Chris Davis to squeak by to take third place. The 94, however, retook the position in short order.
Greene briefly took the lead from Kammer at around lap 5, and Kammer lunged at the opportunity to retake it to conclude lap 6, with the 8 and 99 cars side-by-side at the line. Greene led that lap by a 0.0007 margin, but overran the International Horseshoe on the same lap, which allowed Kammer to slip by and retake the lead.
By lap 8, Kammer had settled into the lead, with Greene, Gidman, and Davis trailing. The 99 spun in turn 6 but recovered, losing about seven seconds to Kammer. All came to pit on lap 9 (coming to lap 10). After pit stops, Kammer still led Greene, this time by about 10.5 seconds, followed by Gidman (24.6 seconds behind the leader), and Chris Davis (42.9 seconds). Davis disconnected shortly thereafter. The 99 of Greene spun in the bus stop on lap 11 but recovered again, this time losing twelve seconds to Kammer.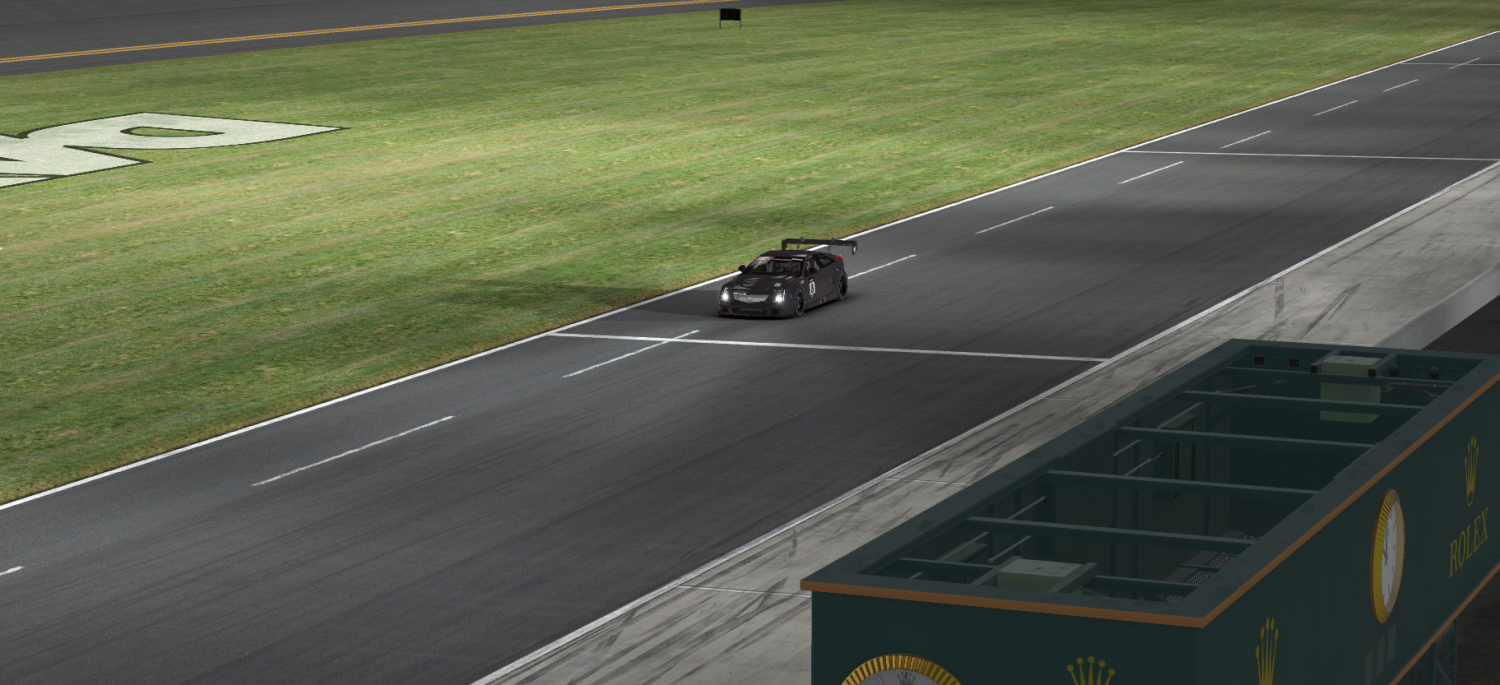 At the halfway mark, Kammer still led, with Greene 25.6 seconds back, and with Gidman 39.5 seconds back. The 8 and 99 pitted again on lap 18 (coming to 19), and Gidman pitted on lap 19 (coming to 20). After completing his stop, Greene nearly made contact with the outside wall of the access road leaving pit road.
The running order remained the same, and all three drivers pitted one last time on lap 23, coming to 24. With five laps remaining, Kammer's lead had stretched to 48.7 seconds over Greene, who made an impressive save when exiting the second horseshoe on lap 27.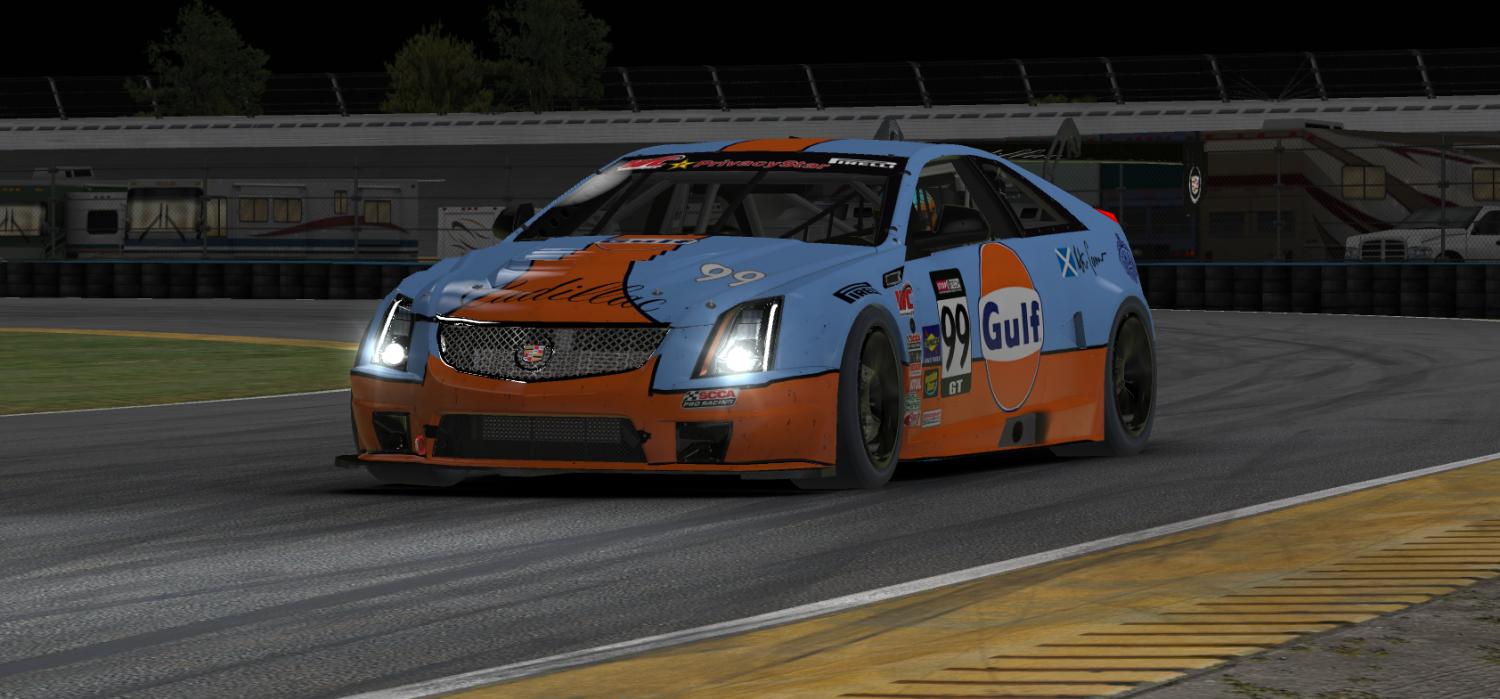 Kammer won the race with just 0.4 gallons of fuel remaining. Congratulations to Kyle Kammer for his win!