This past Thursday, the Fuel Savers Cadillac Road Series saw another scant turnout, but it was still a fun excursion for those who participated. This time, the series visited Mid-Ohio Sports Car Course, and league owner Ross Cado decided to join in on the racing.
Kyle Kammer (8) nabbed the pole position for the 32-lap race, earning another extra point. Galen Gidman (94) started second. This race, unlike the previous race at Daytona, began with the standing start format.

Shawn Butler (88) and Ross Cado (12) started behind Kammer and Gidman.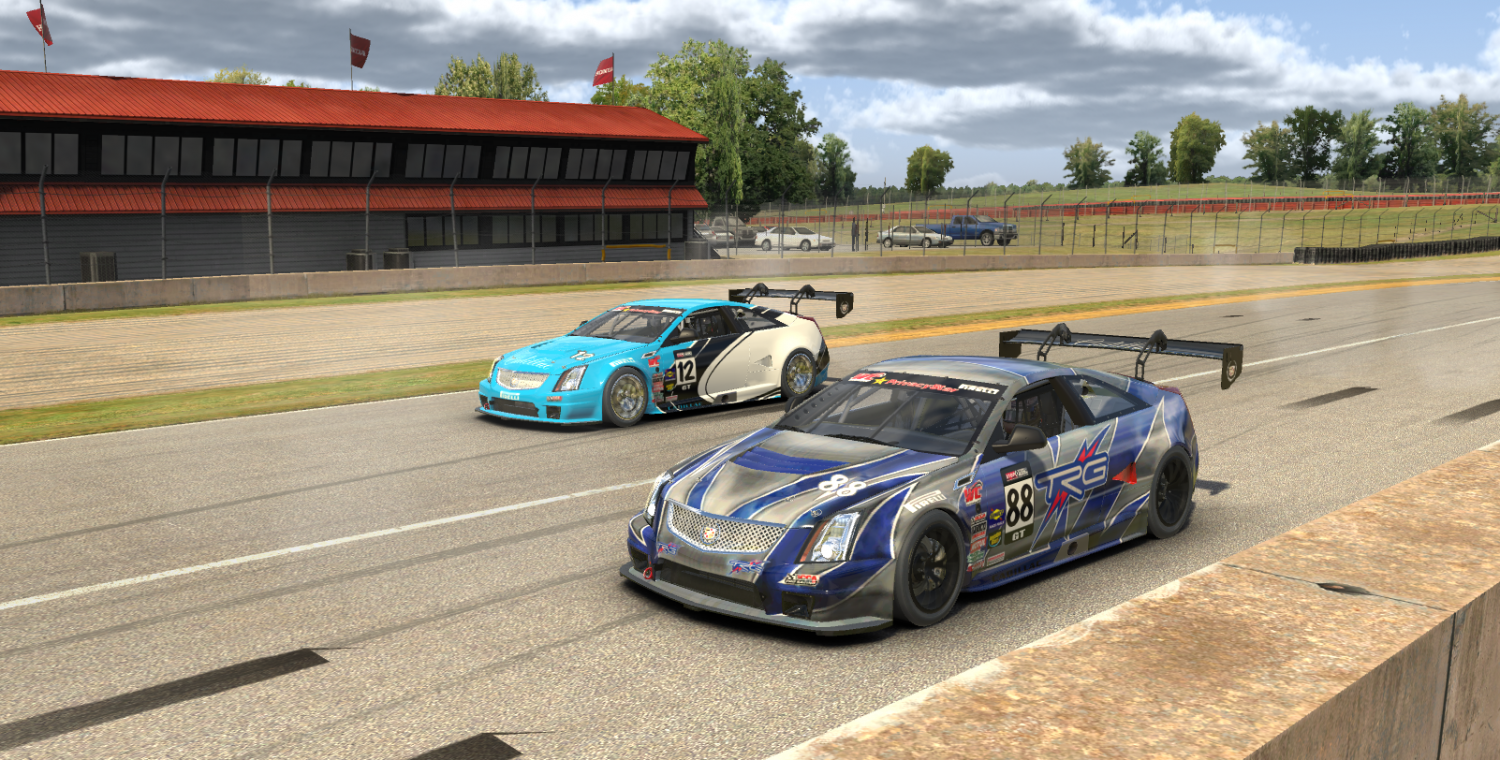 The race was fairly tame, aside from some miscues from Cado, who took a few trips through the grass. This allowed Butler to eek by easily for third place and maintain throughout the race. Cado would gain considerable ground after the first pit stop, as Butler took longer to get off of pit road, on account of taking fresh tires, while Cado did not change tires.
Cado would then again poorly time his corner entry and lose more ground to Butler.
The fuel stops were fairly routine, but Kyle Kammer was not certain if he had the gas to make it to the end. Despite his remarkable pace, Kammer was able to make it to the end with just a fraction of a gallon of fuel remaining.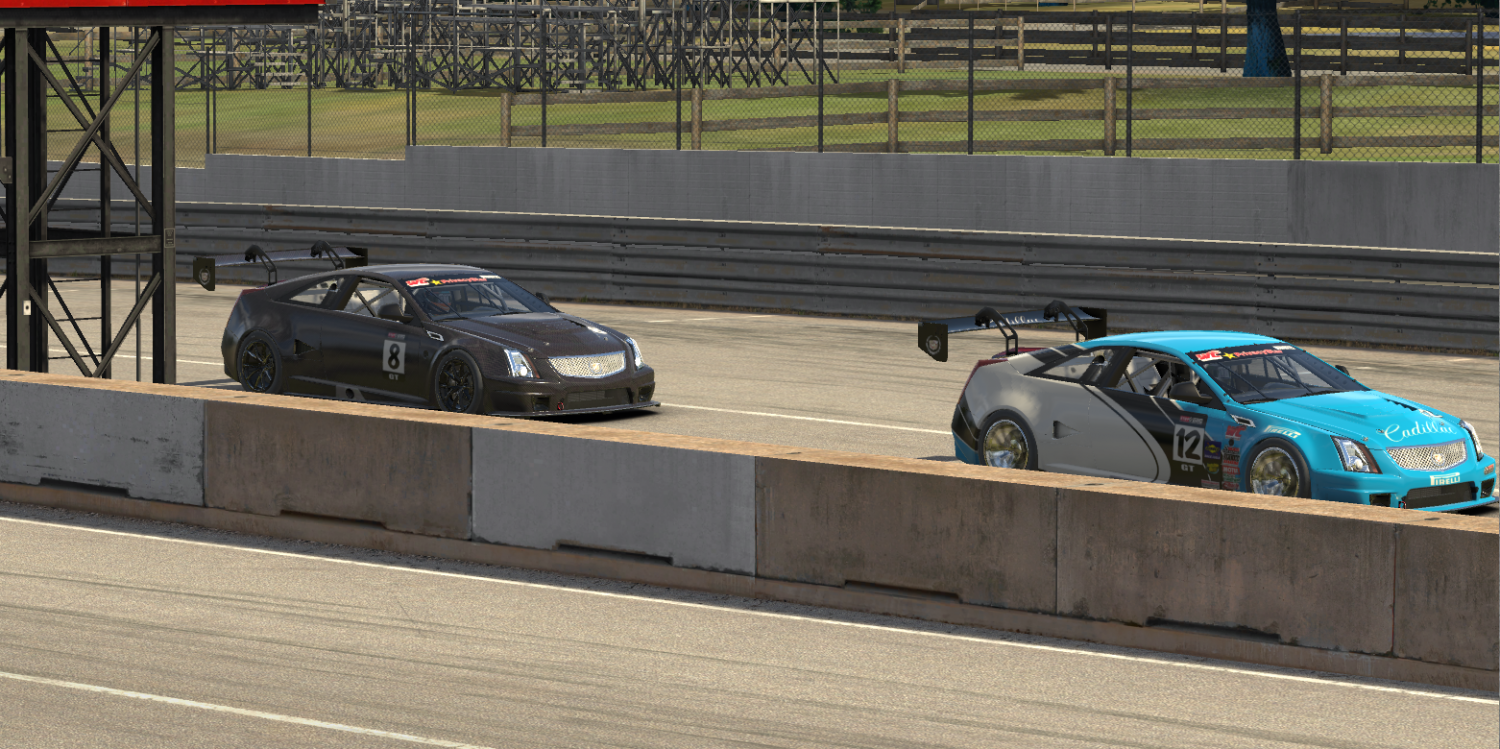 All told, the running remained the same throughout, and Kammer ended up delivering a masterful performance at what happens to be his favorite track. Kammer led every lap. As a skilled road course racer, Kammer will be the driver to beat at next week's race at the Charlotte Roval. We hope more drivers join in on the fun and turn out for Race 3 in this series, which has immense potential.