The Bolt Action Truck Series fulfilled its halfway mark for the Summer 2019 Season on Tuesday night–this time under the lights at ISM Raceway.
John Furnas qualified his #28 truck on pole, followed by Chuck Sweeting (26), David Washington (98), Matt Kemp (9), and Brycen Fitzgerald (54) rounding out the top 5 starters.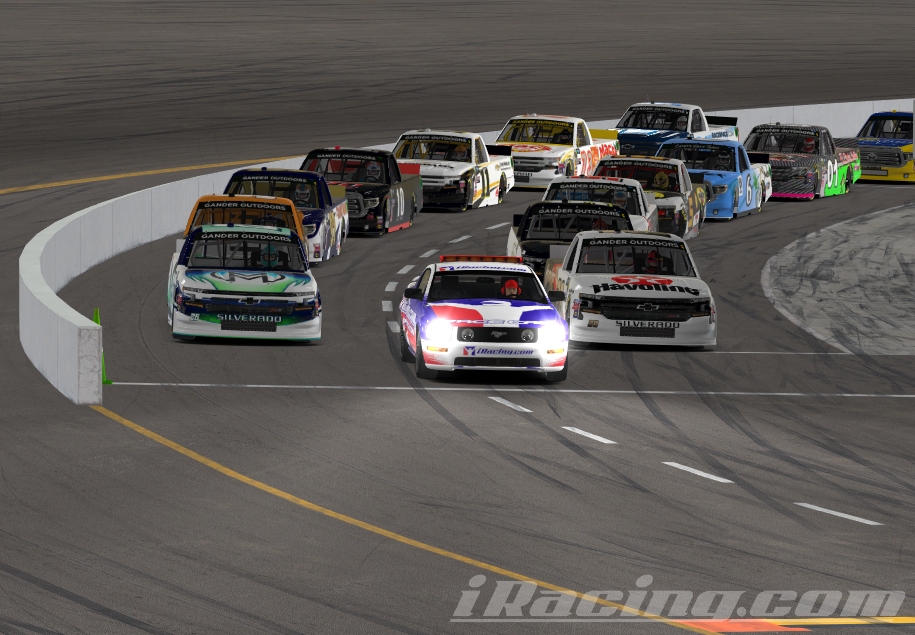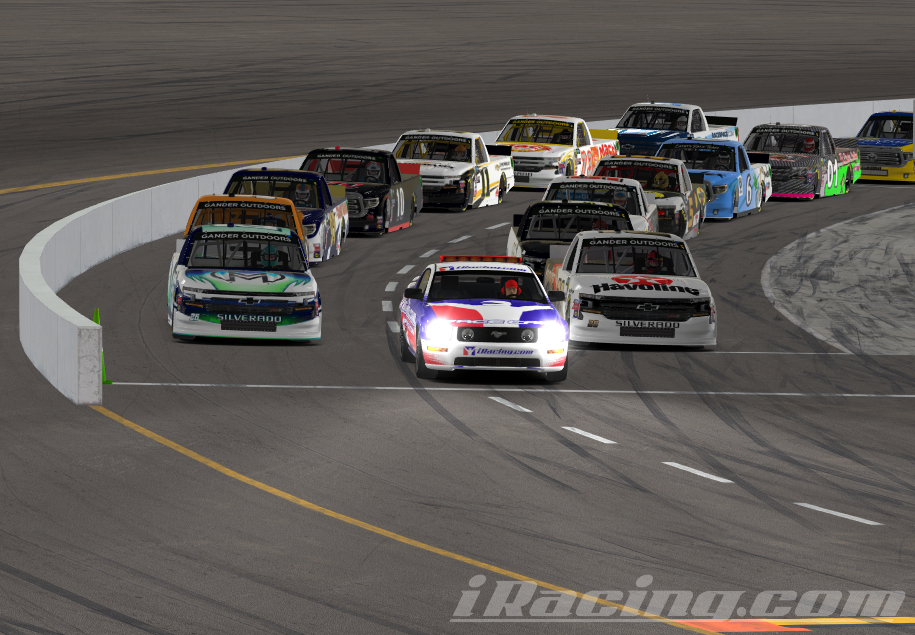 Most cautions involved drivers spinning after losing the handling of their trucks. The race was slowed ten times by the yellow flag, for 37 laps of the advertised 130-lap distance.
The survivors of this battle of attrition were Jeff Hollingsworth (97), Ron Hollifield (11), Galen Gidman (94), and Logan McGlothlin (5).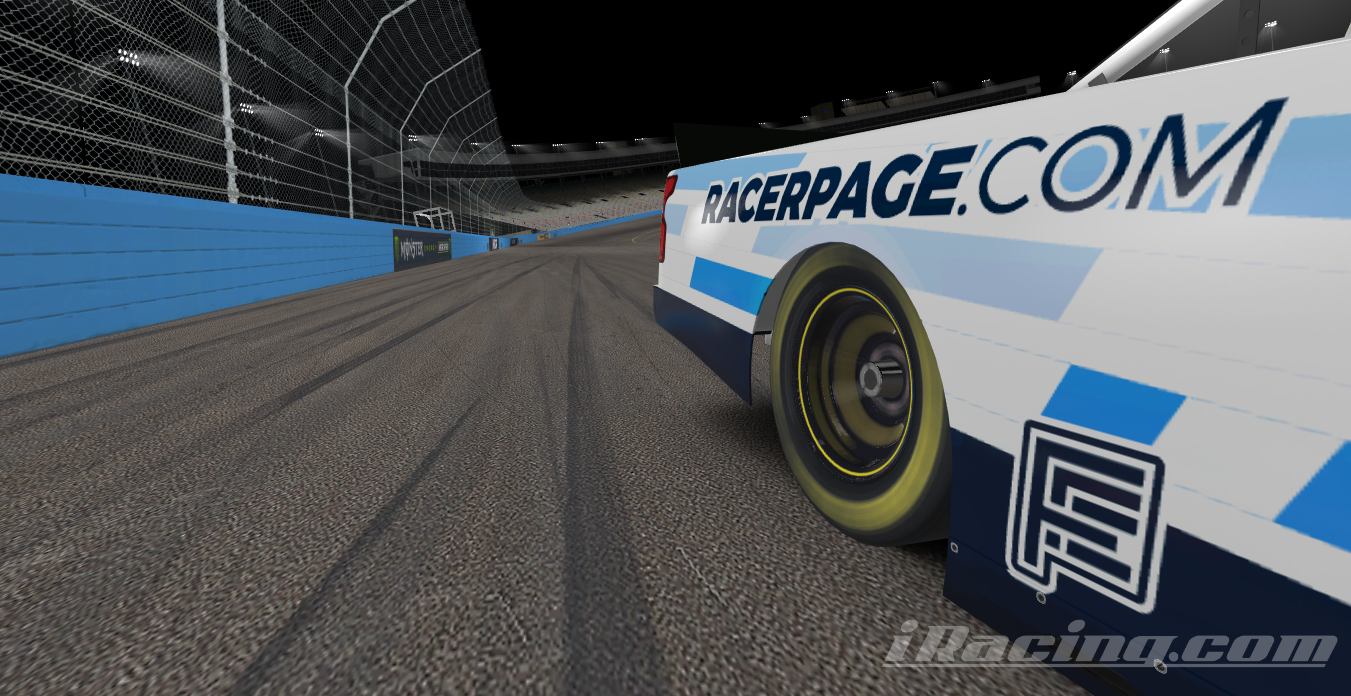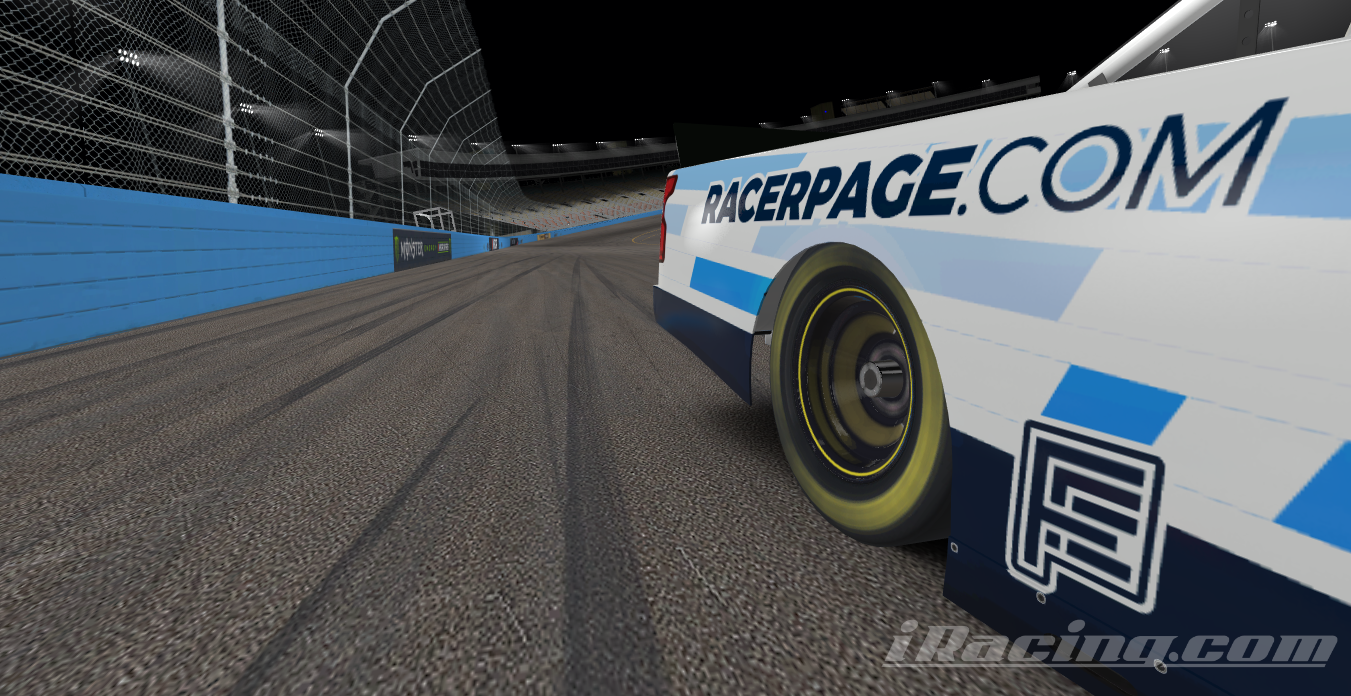 In the end, Jeff Hollingsworth rose to the occasion and took the checkered flag, having led 42 laps. John Furnas was the leader of the most laps with 73, and he finished sixth. Matt Kemp led one lap, Logan McGlothlin led six laps, and Ron Hollifield led three.
With the customized setups being adjusted to favor a more snug handling truck, we hope to see more stable racing at Darlington next week.
Congratulations to Jeff Hollingsworth for his perseverance all the way to the checkered flag!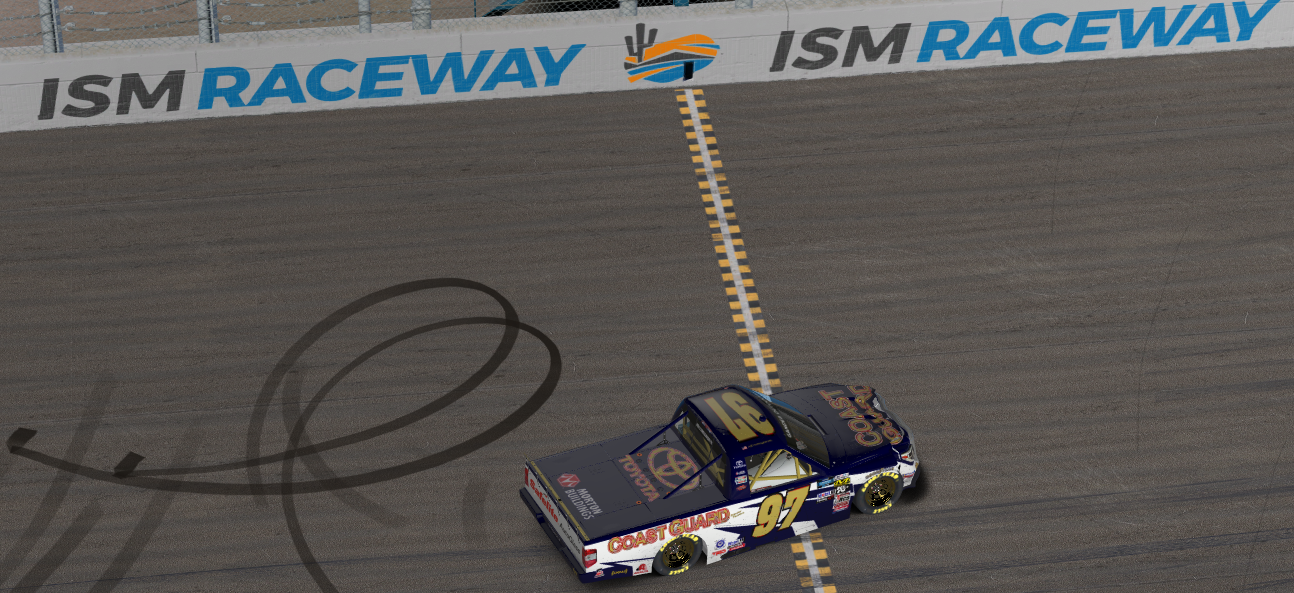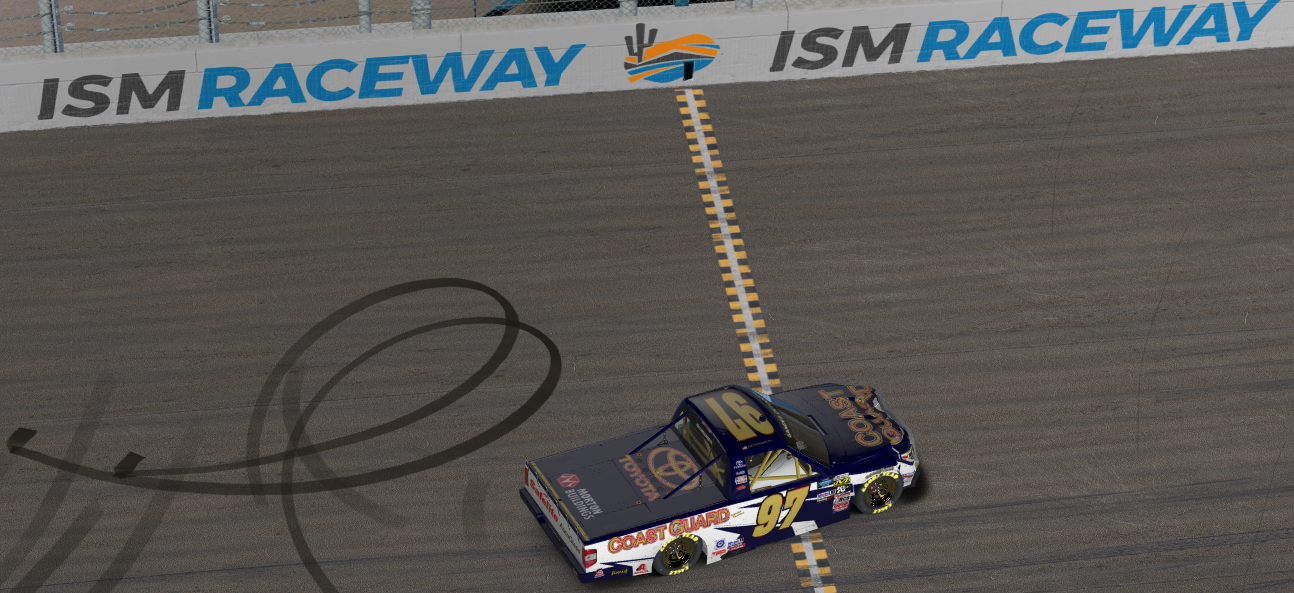 Winner: Jeff Hollingsworth (42 laps led)
P2: Ron Hollifield (3 laps led)
P3: Galen Gidman
P4: Logan M McGlothlin (6 laps led)
P5: Zeeshan Deura