Fast Forward Esports is pleased to announce a special event planned for November. The Salute to Veterans 225 will be a veterans-themed race benefiting The Gary Sinise Foundation on November 13th at 9:00PM EST.
Date: Wednesday, November 13th, 2019
Time: 8:00PM Practice, 9:00PM Qualifying
Vehicle: B-Car
Track: Las Vegas Motor Speedway (Default weather, Afternoon)
Laps: 150 (no stages)
Setup: iRacing fixed, full fuel
Broadcast: LSRTV (on iRacing Portal)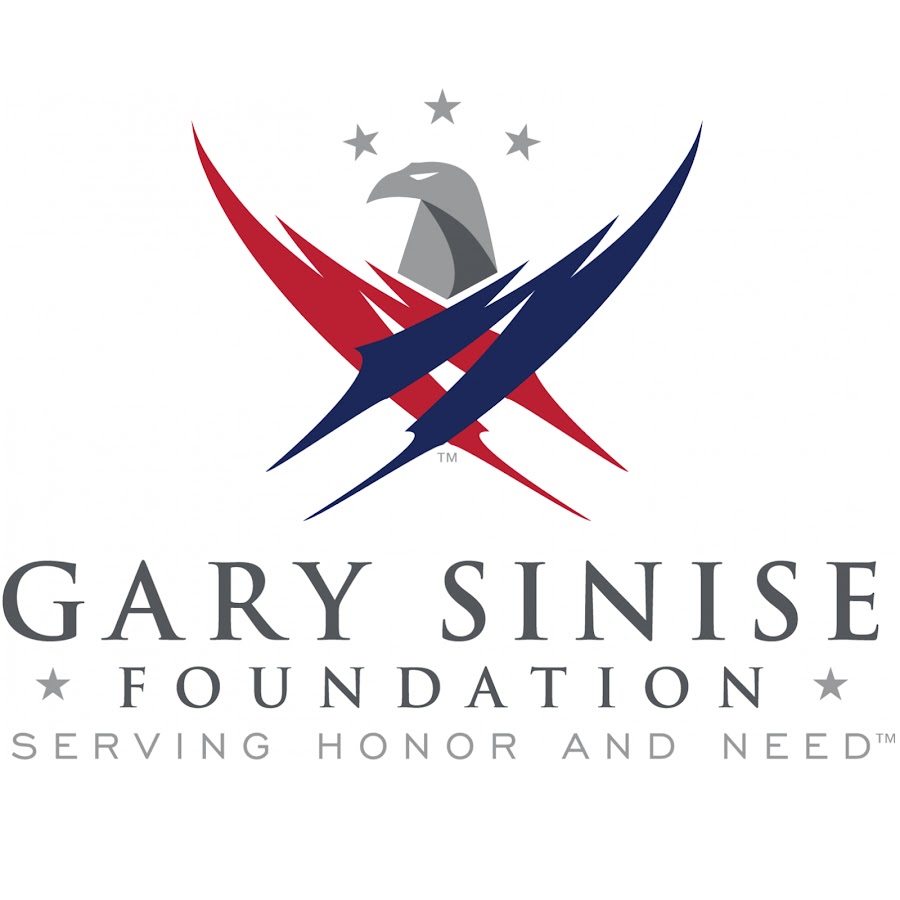 We pocket none of the driver entry fee amount. We also cover the cost of the LSRTV broadcast. The higher the attendance, the higher to donation amount and the winnings pool. Moreover, the top three finishers will receive 60%, 20%, and 10% of the pool, respectively. A randomly drawn finisher will also receive 10%.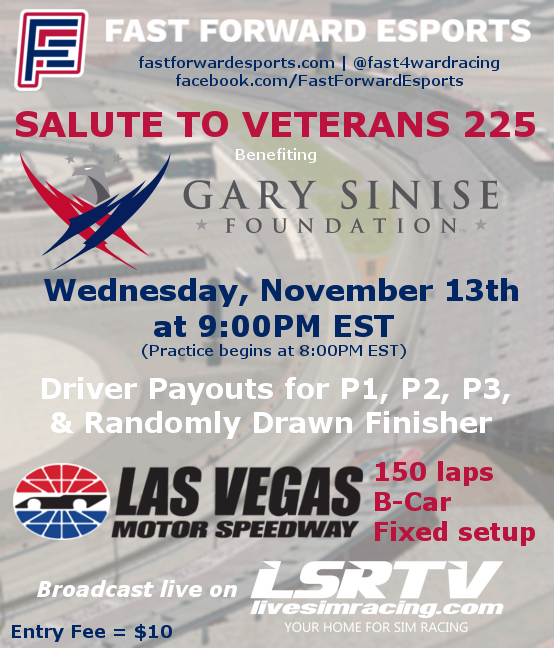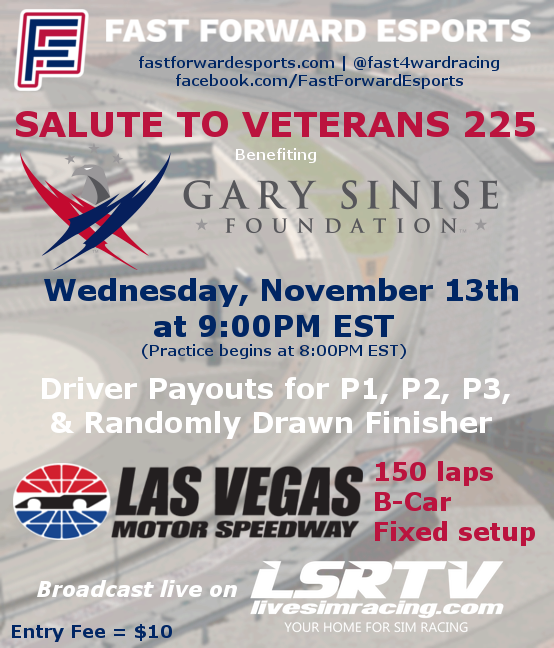 The fee to enter is ten dollars, and the driver entry fee pool will be split in half, with half going to The Gary Sinise Foundation and the other half going to driver winnings. The race will be at Las Vegas Motor Speedway in hosted sessions and will be password protected. To enter, please submit your entry fee of $10 to the league PayPal fastforwardiracing@gmail.com or via PayPal button on bottom of our website. Please include a note that the payment regards the Salute to Veterans 225.


Drivers are encouraged, but not required to run military-themed paint schemes. Please also check out http://garysinisefoundation.org to familiarize yourself with the great work they do for those who keep us safe.

Please sign up via this iRacing forum post: https://members.iracing.com/jforum/posts/list/0/3672059.page#11776569
See you on the track!
Keep moving forward, and Happy Veterans Day!