In ten races in ASL this season, I have been crashed in at least six of them. Frankly, I'm downright fed up with it, but I will not give up in my quest to make the playoffs. I now sit six points outside the cut line heading into the final regular season race at Charlotte Motor Speedway. While I don't necessarily have to win the race, that will be the only guarantee that I make the cut, as I expect the 17, 09, and 87 trucks–with whom I am battling for the final playoff spot–to do well. So, in that respect, it is basically a "must-win" situation.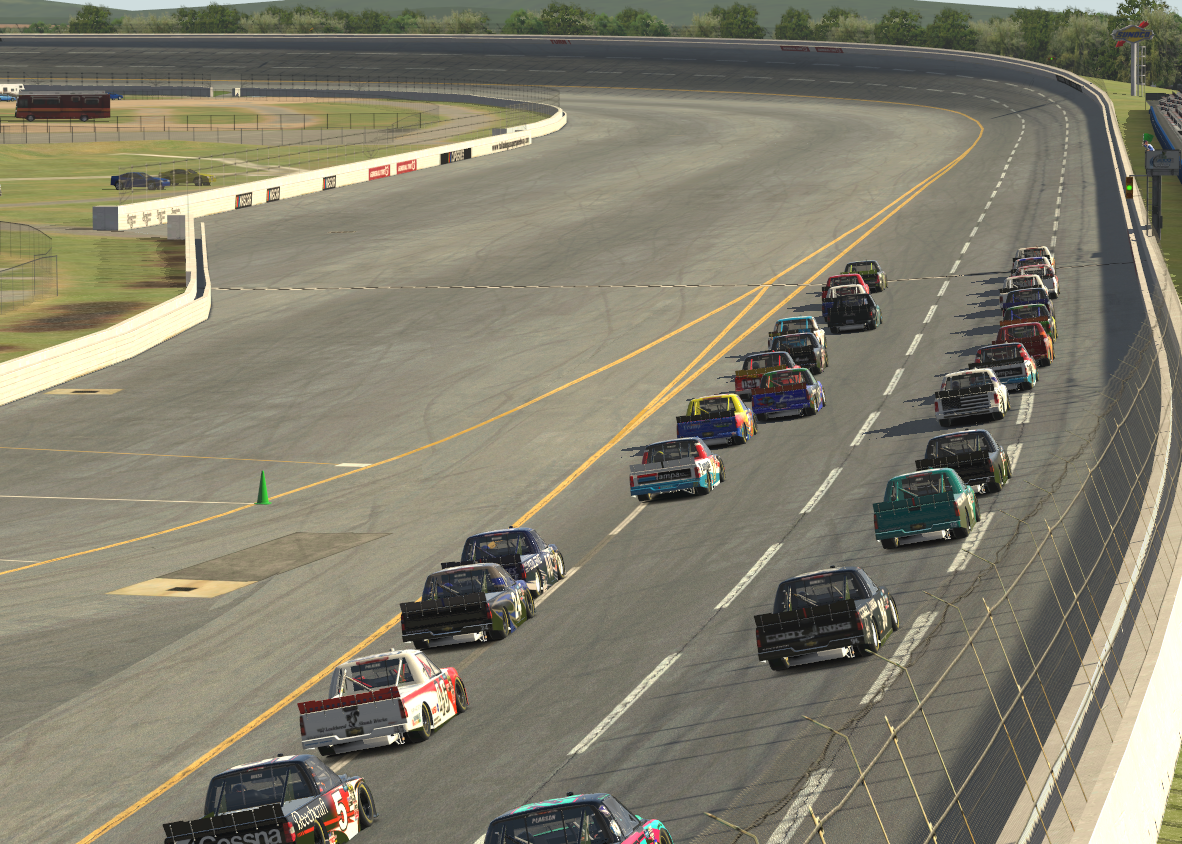 Of course, I might not be in this predicament had I not been crashed on lap two at Talladega. I always expect to be involved in mayhem going into a plate race, but what happened Sunday was just ridiculous. I got destroyed while running the top lane, as the #93 and #33 made contact, sending the #93 right up the track into yours truly.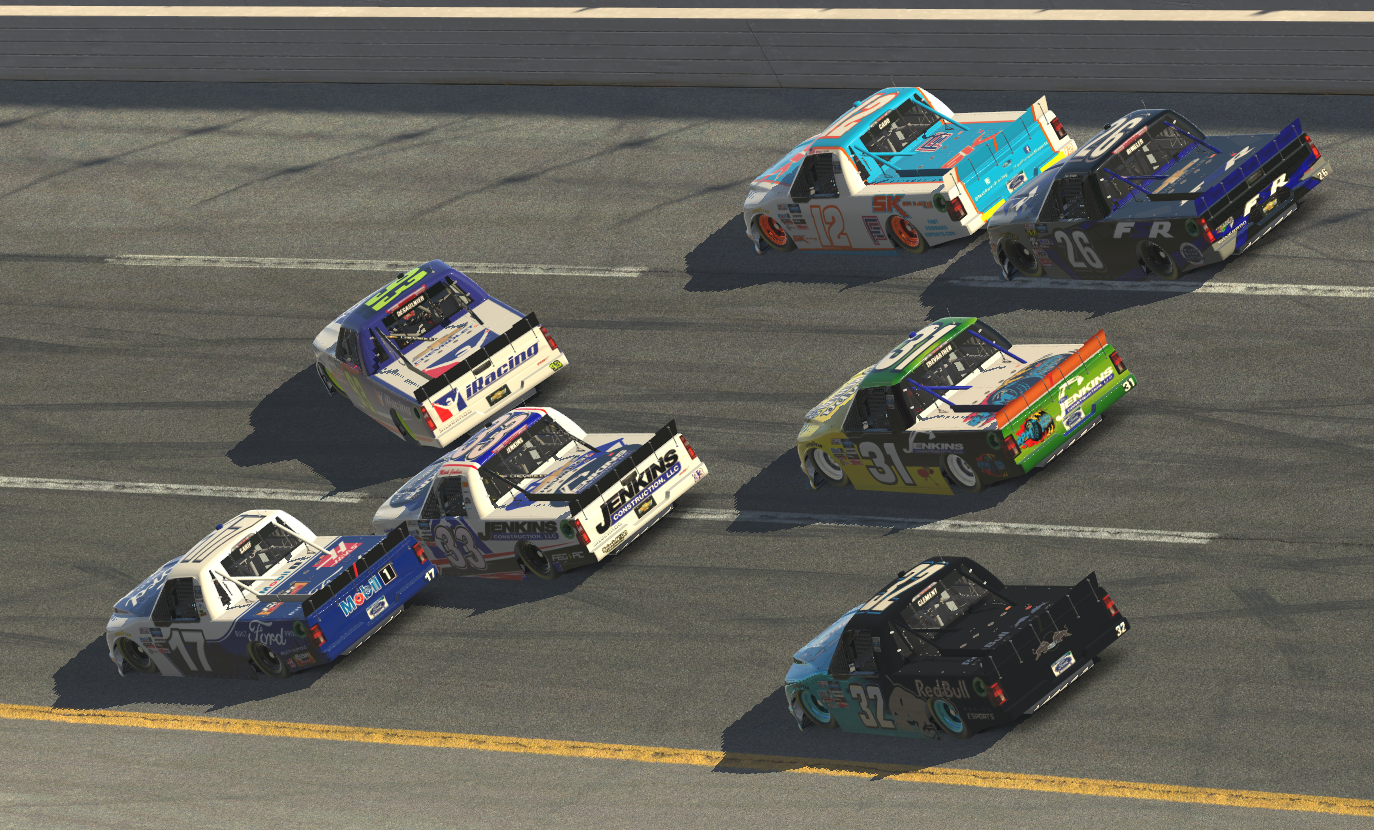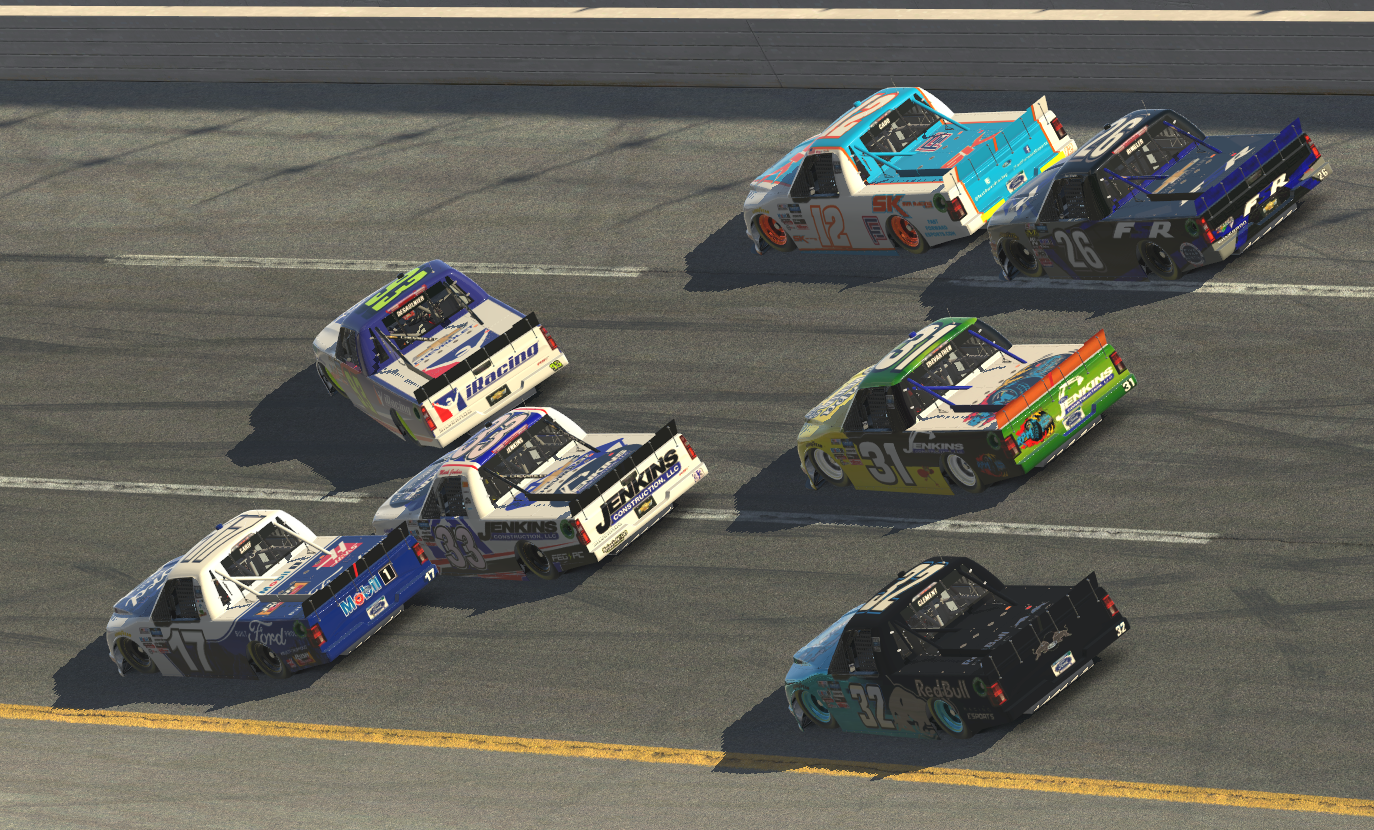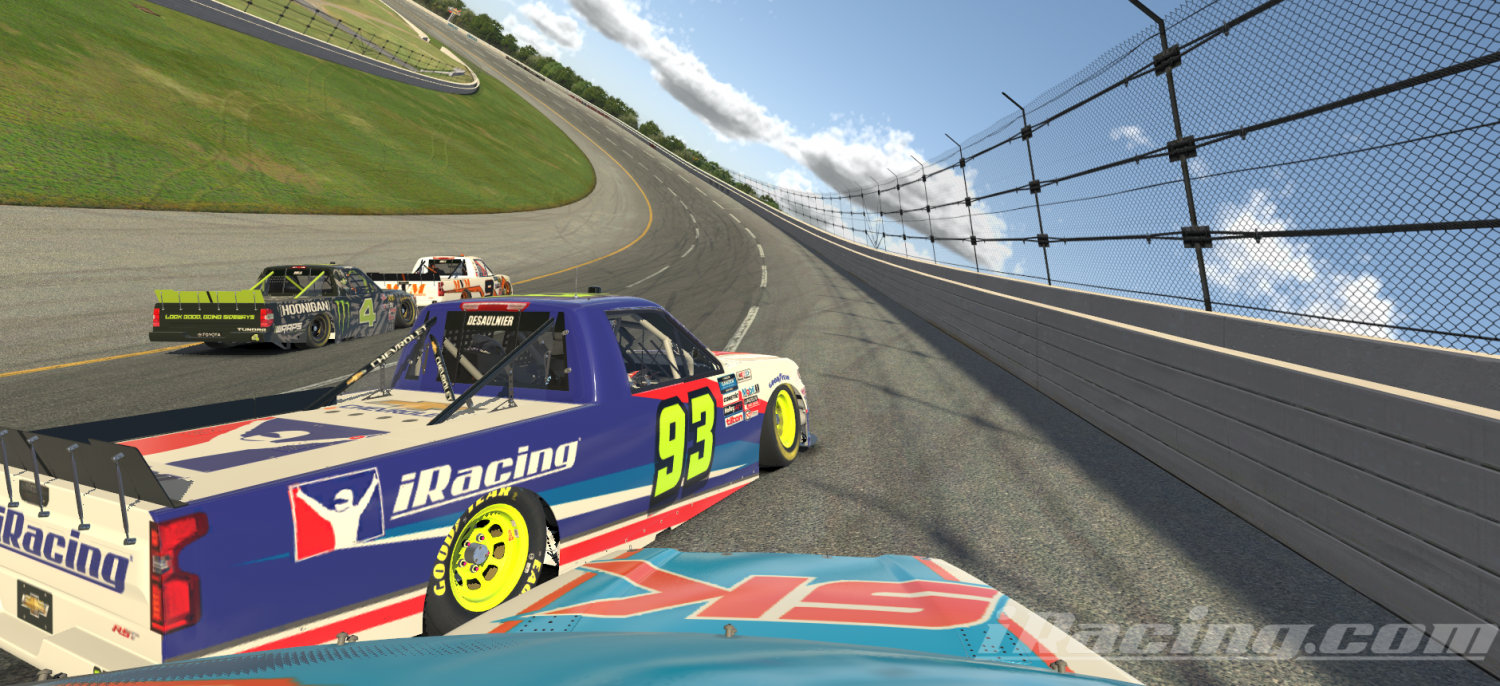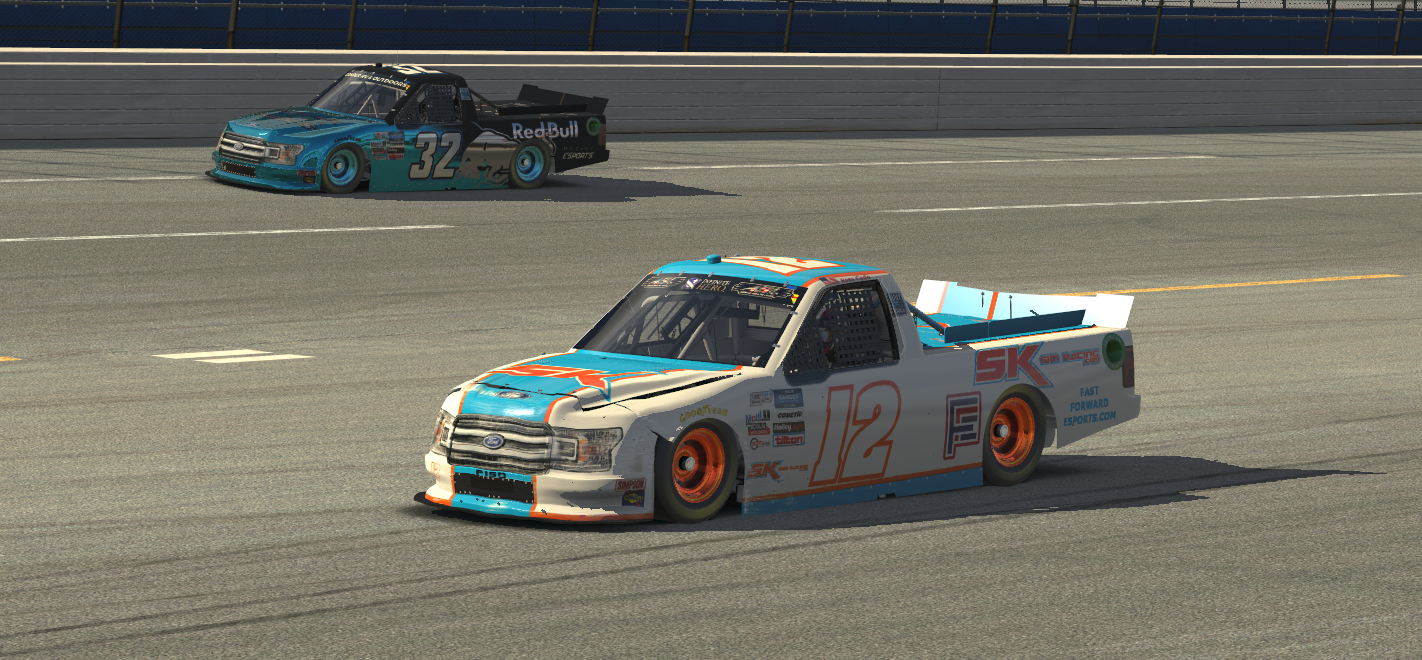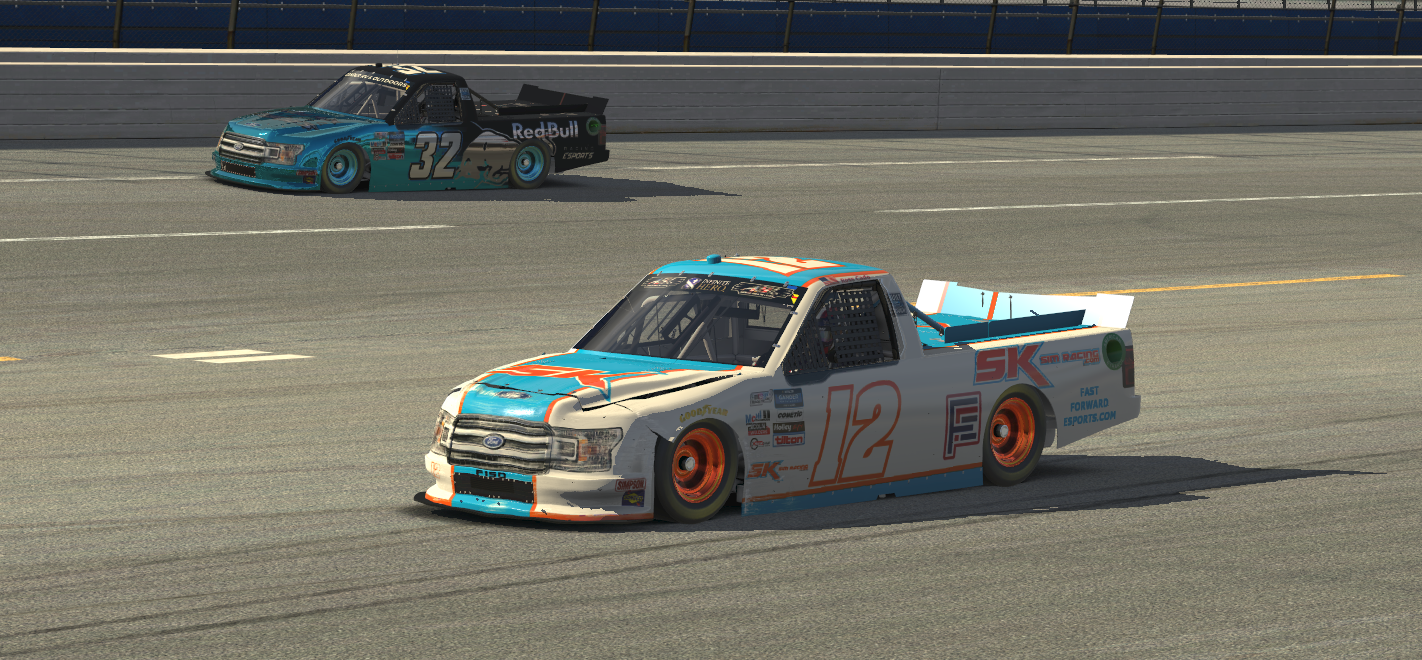 I puttered around on the apron for perhaps 90% of the race, severely under power from the damage–never attaining higher than 150mph on my own–and ended up 22nd. Quite the agony to see the field sail by.

At Charlotte, I will have 134 laps to get the job done. I am thankful for SK Sim Racing's partnership and enduring faith in me as a driver. When not dealt a poor hand from the carelessness of other competitors, I know I can adequately showcase my driving prowess and earn great finishes.