From Ross Cado, FFE Owner and Driver
I am rather late to the draw in writing about this race. Not only has this been a hectic week, but part of me didn't think it was worthwhile to write about a dirt race with 17 cautions. But, I suppose that if it was worthwhile to race, then it is worthwhile to at least acknowledge in a blog post.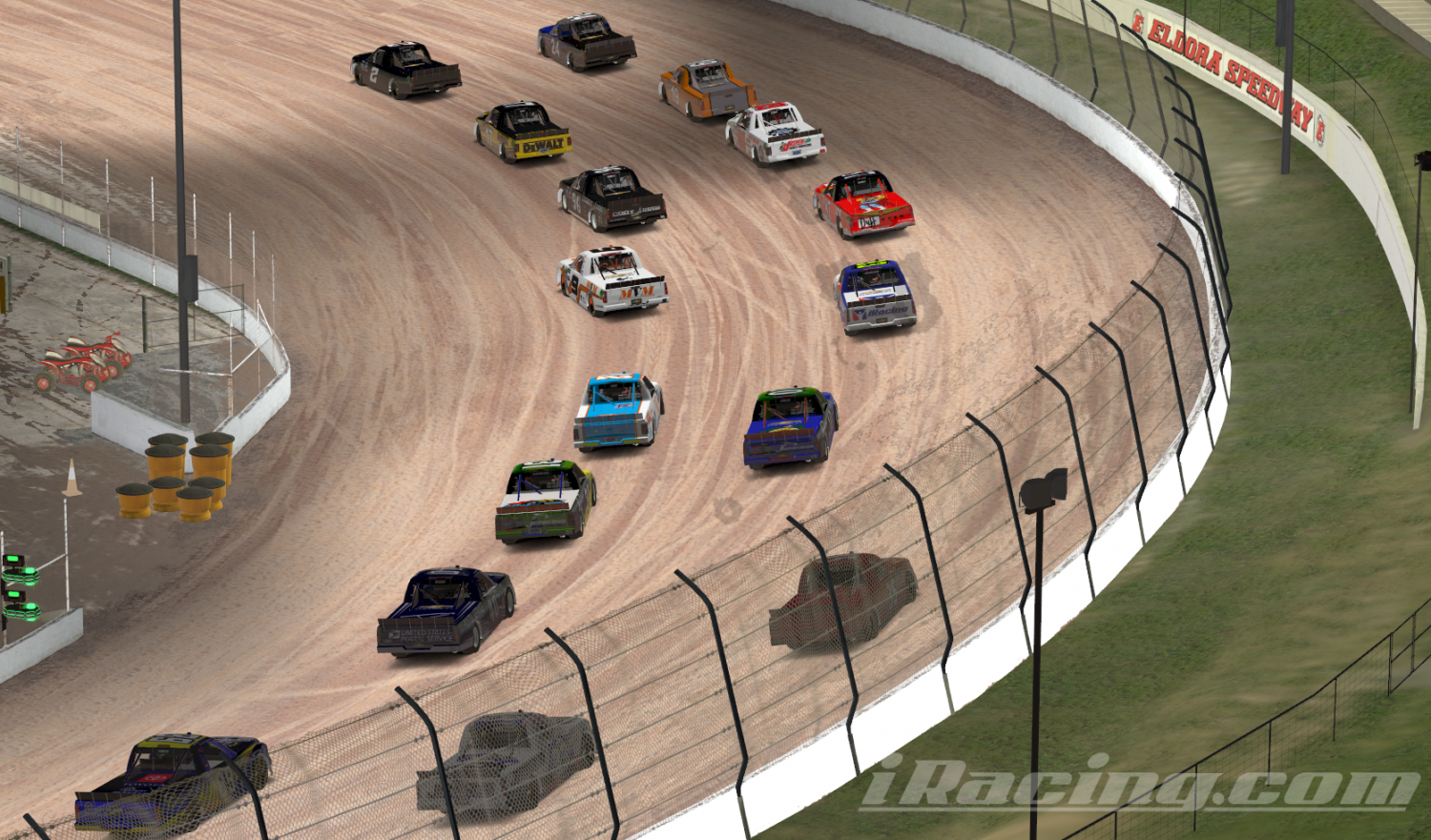 Basically, we never really got going for more than five to seven laps. It went about as well as I expected it to go, being that it was a dirt race with a bunch of NASCAR trucks. It was tumultuous and at times frustrating, as I yo-yo'ed up and down the running order due to the plethora of yellow flags.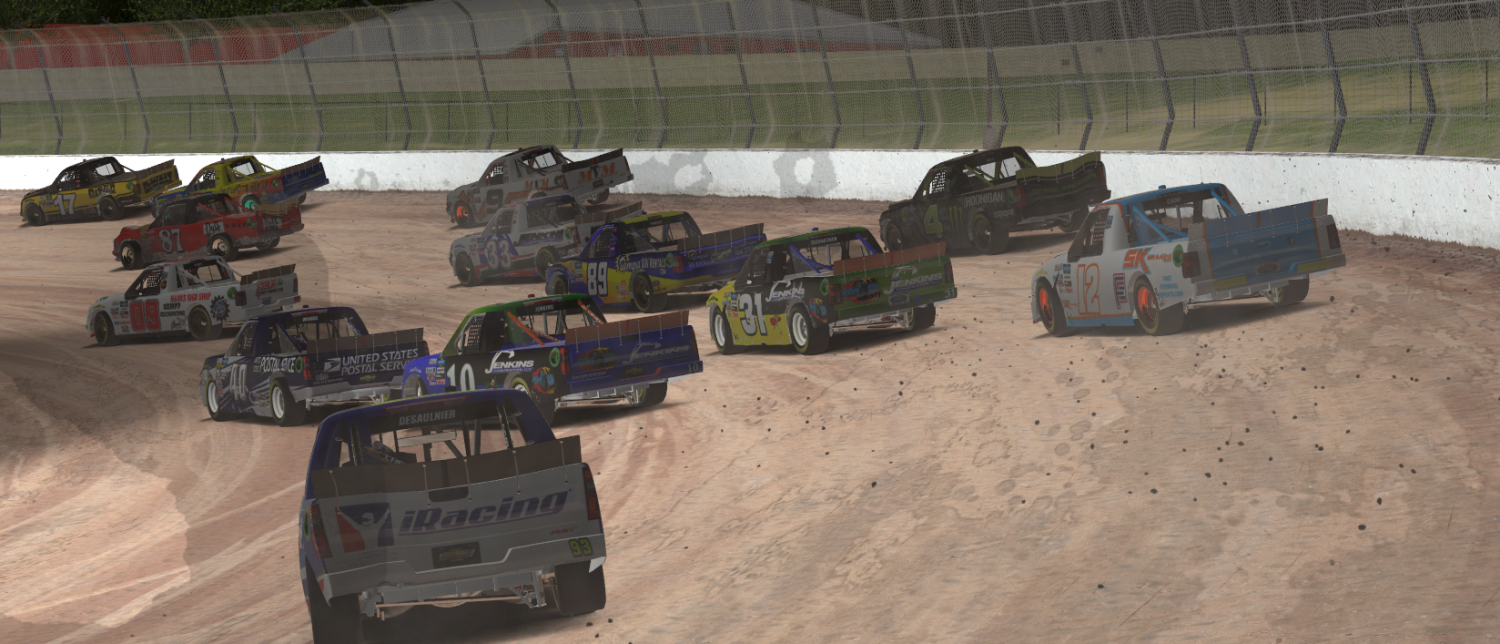 In the end, I brought the damaged SK Sim Racing #12 Ford to the checkered flag in 8th place, following a massive wreck on the final lap. Despite the relatively good finish, I nevertheless lost my spot above the cut line. The #31 truck was able to eek out a good finish as well and reclaim that spot in the standings from me.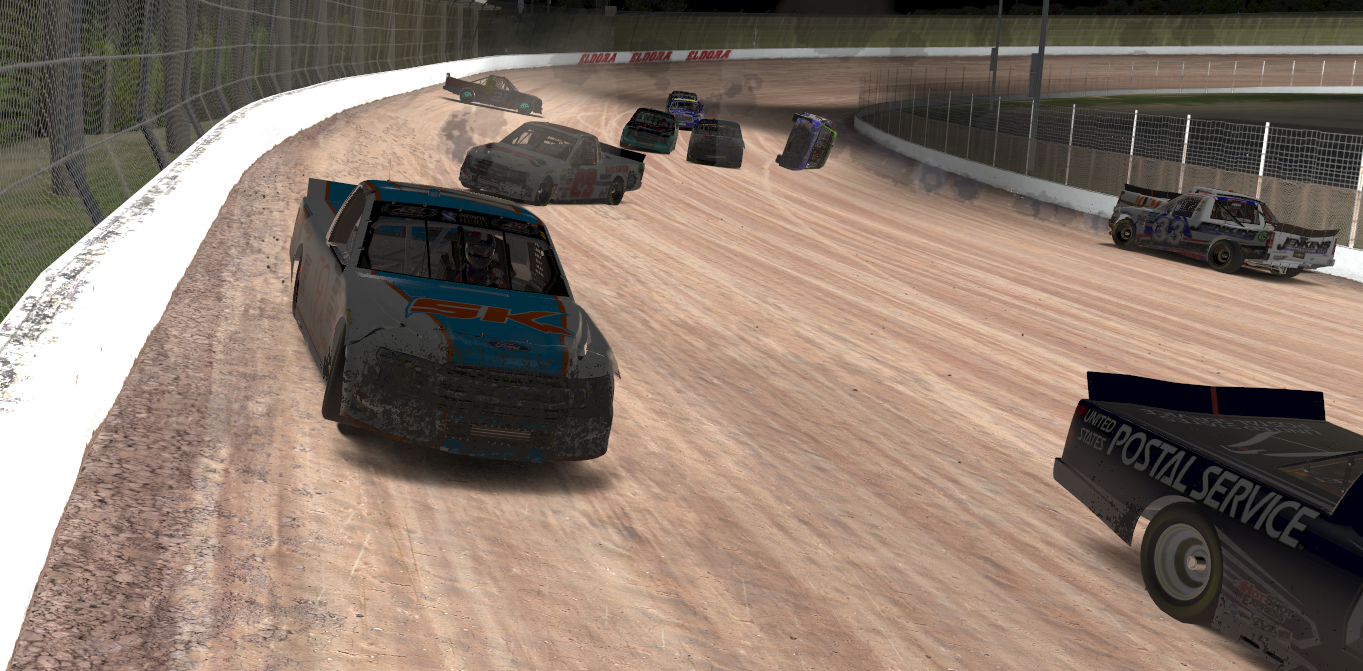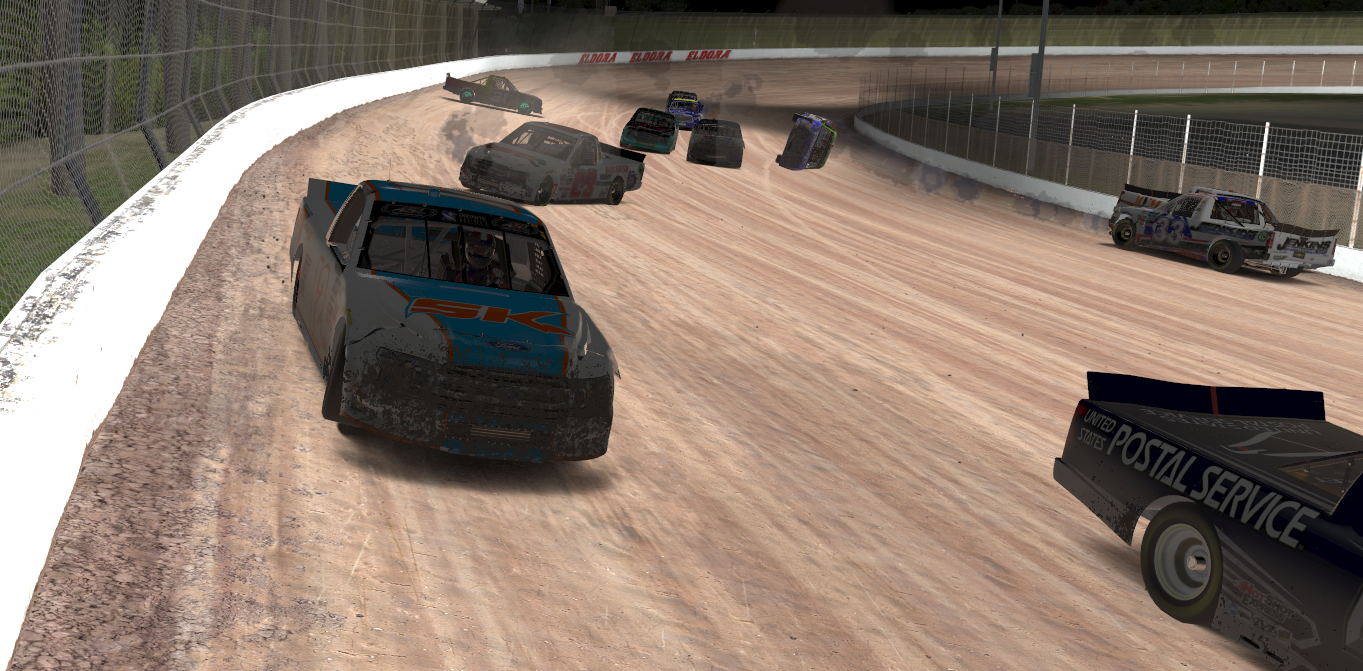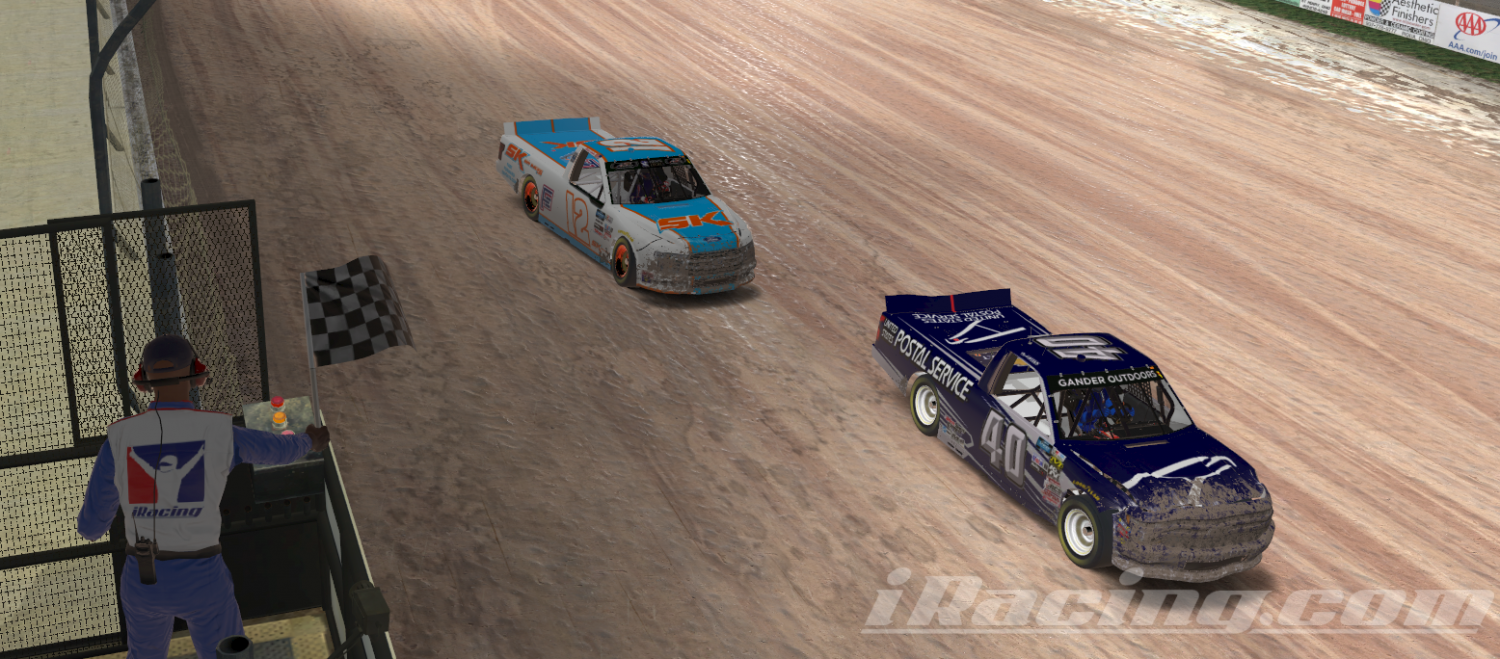 Next, we take to the high banks of Talladega Superspeedway for 59 laps of side-by-side racing. My strategy has to be to stay towards the front. Leading a lap is basically a must at this juncture–and leading the most laps would be a healthy goal to attain as well, in light of my points battle. Hopefully, things turn around though and I find myself in Victory Lane at the conclusion of the bare-knuckled brawl.