From Ross Cado, FFE Owner and Driver
Five races into the RSR IWRAPS Winter Series–and it has already been rather storied so far–that now is the time I have the wherewithal to author a post. From losing hours of sleep after locking my keys in my car, to computer issues spanning the entire length, and more, of my Thanksgiving break (and thus more computer hardware and software purchases), to being bogged down with graduate school projects, it has been a rather inopportune time for me to be an effective writer regarding my latest iRacing ventures. But as the tradeoff was all A's, I'd call that a good deal.
Did I mention I work two jobs as well?
But alas, the time has come to provide an update as to my current standing in RealSimRacing, and to look ahead to the upcoming events.
The season opener at Daytona, was an expected wreck-filled mad dash, and I unfortunately had a hand in that in two respects, albeit unintentionally. Whether the screen freeze issues I have been experiencing for years now during races has been a perfect storm between an obsolete processor and the "unluck of the draw" of certain race servers, it remained to be seen. However, the recent updates made to my system with the additions of a new CPU, a new motherboard, and an SSD, have seemed to have mitigated–if not eliminated–the problem, given my experiences in the four races since Daytona.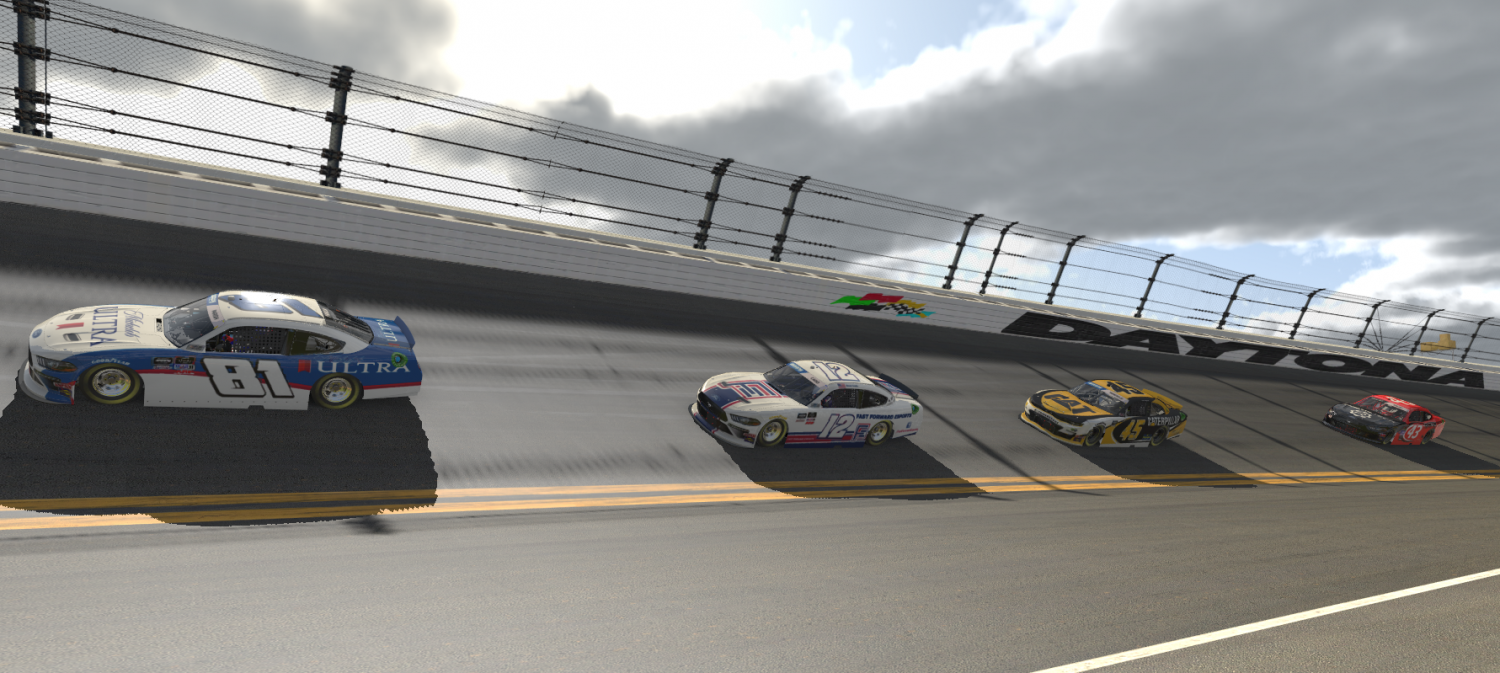 Whatever the sole or shared causes, early in the Daytona race, my #12 Ford Mustang lagged for a considerable amount of time and distance, and when I "reappeared" amid a squabble of other cars, a massive crash ensued. Predictably, I felt terrible, and was rightfully assessed the requisite end-of-line penalty by race control. I nevertheless pressed onward and made my way back up to the front, ever cautiously, being fully aware that the problem could creep up at a moment's notice. When the stakes are high in such a competitive league, and a technical issue such as that presents itself, it is maddening. A reliable system is essential, because the only obstacles to success in iRacing should, of course, be one's competitors.

Truth be told, much of the remainder of the race remains a blur. Whether due to numbness over the embarrassment that came with the aforementioned crash, or just the raw nervousness that comes with racing in such a competitive league, I seemed to have spaced out for much of the race, almost in a daze. This led to a miscue in which I gradually slid up into the 25 car and caused a large crash. I was considerably befallen with "brain fog," and despite my spotter, Galen Gidman, beckoning me more than once to beware, it did not register to me right away that I was in a 3-wide situation. It's as if his spotting became white noise. I was not in a good headspace.
To make matters worse, although I thought I had claimed responsibility for the yellow flag, I inadvertently signaled this on the wrong channel–the private channel between Galen and myself, rather than the common drivers' channel. This third miscue was made manifest when I did not receive my EOL penalty at the one-to-go mark preceding the restart. As such, I was not levied the penalty in time before the green flag flew once again. Although I was certain that I would be disqualified, I continued to race.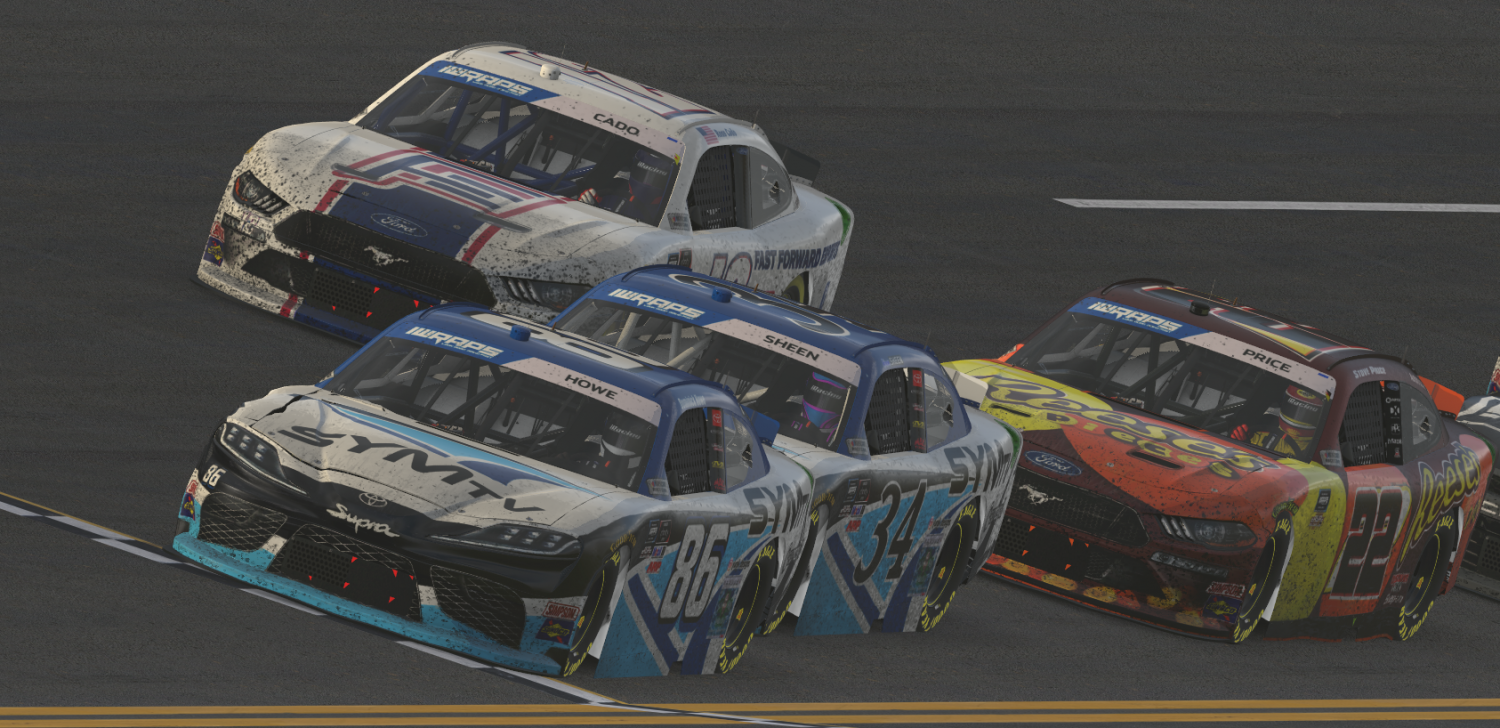 By the drop of the green flag to have us battle it out for the green-white-checkered, I found myself restarting in second place. Surprised as I was at the strength shown on the top lane by myself, I pressed onward to the finish, crossing the finish line in 3rd place as several of us wrecked to round out the tumultuous race.

In my post race interview, I indicated that I had taken a screenshot of the chat logs, which I later sent to Race Control to appeal any penalties that might be levied. Race Control was gracious enough to rule that I retained my 3rd place finishing position. Looking back at my interview, as I had chosen to join the drivers' Zoom call, one can see just how exhausted and mentally drained I was.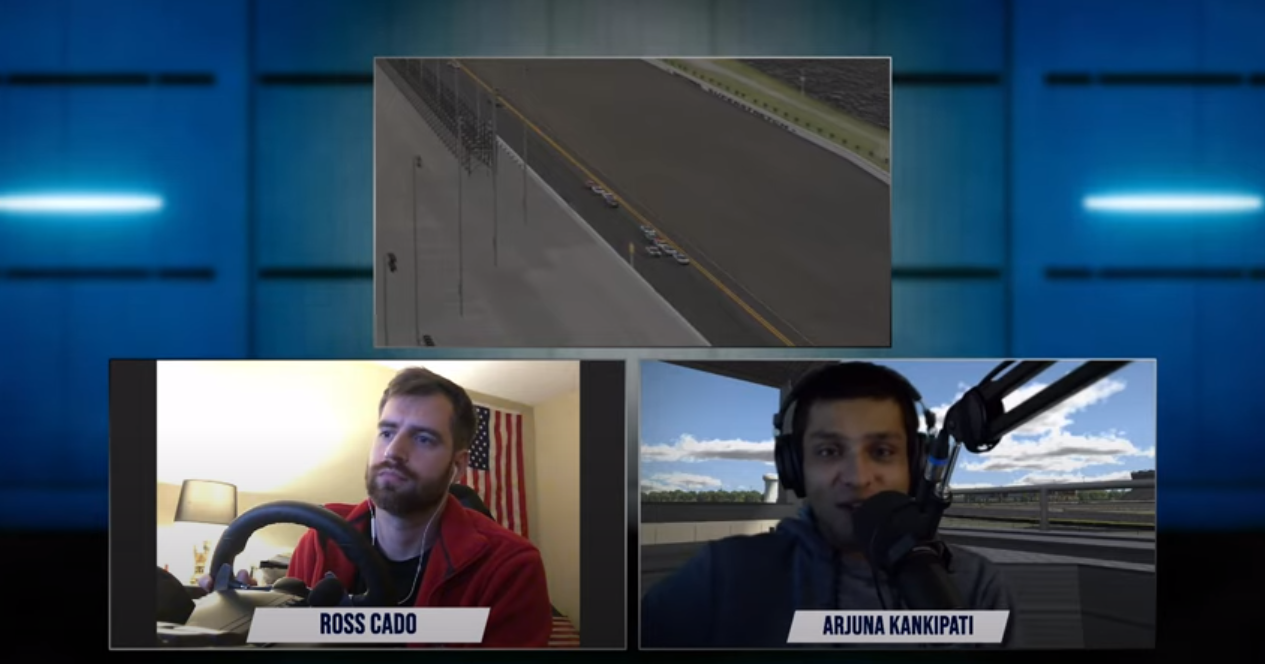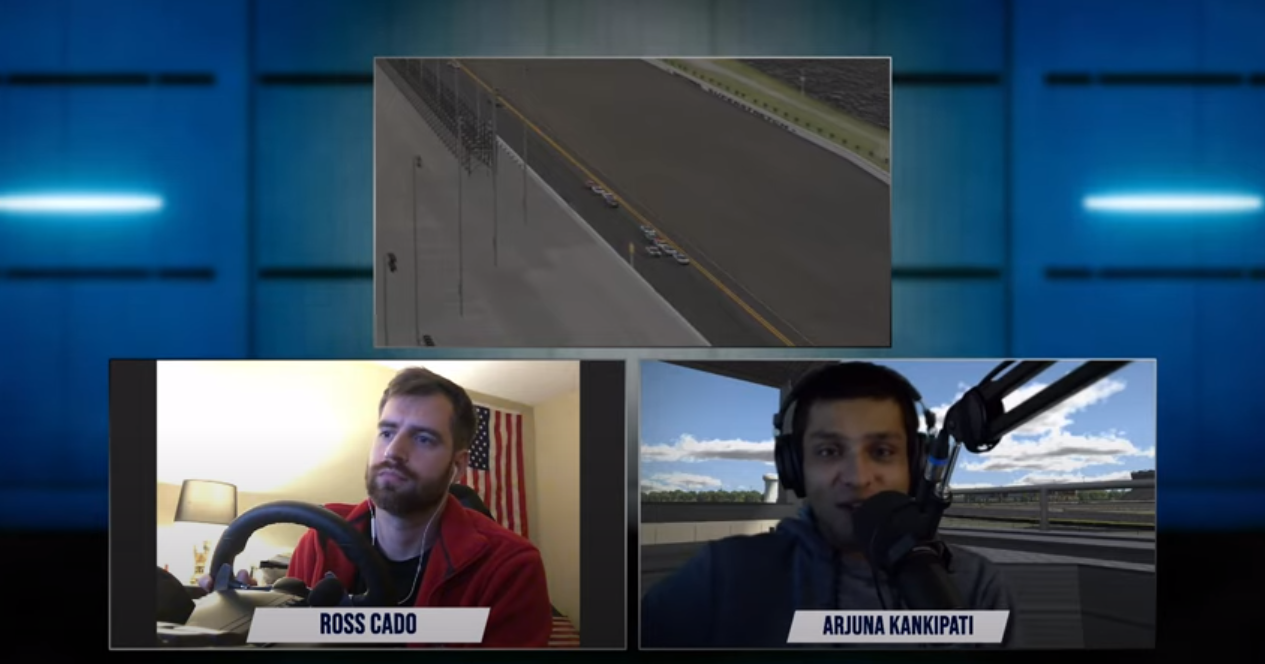 Despite my misgivings about my performance, I think I made a powerful statement that I am in this league to perform and win races. And while the season opener at Daytona was sufficient to drive home that point, Race #2 at Richmond and the events leading up to it made manifest my desire even more…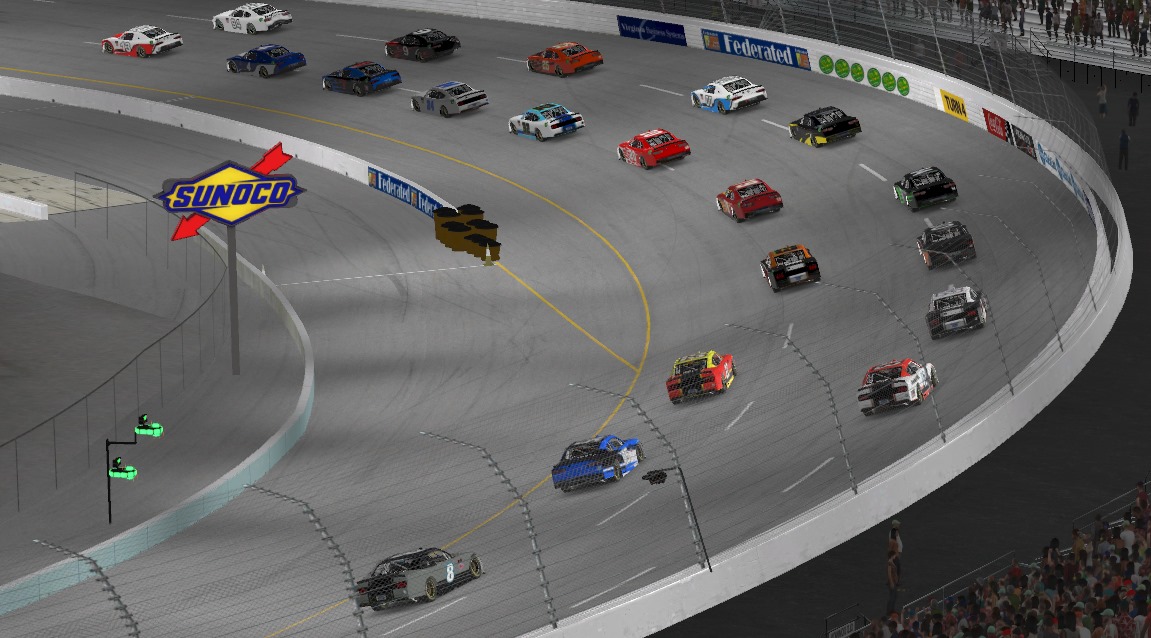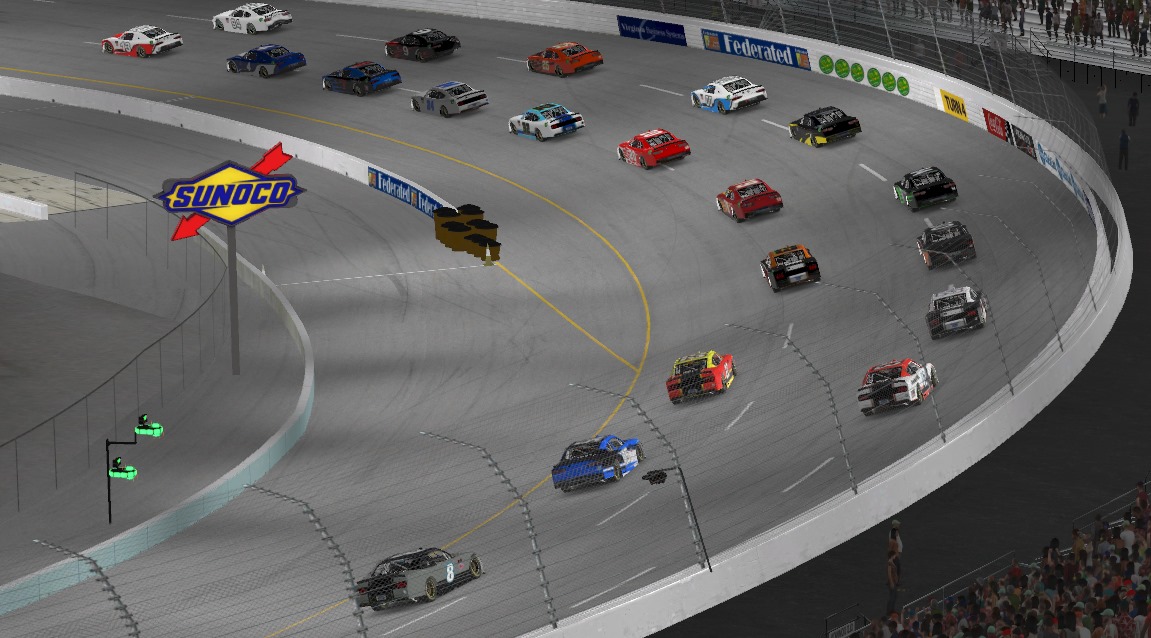 I took the grid at Richmond in the 30th position out of 41 cars. I did this with mere minutes to spare following a fourth trip to Best Buy and the culmination of perhaps dozens of hours of my brother and I operating on my PC. What began as a routine upgrade turned into a disaster, involving more purchases, returning hardware on Black Friday, YouTube tutorials, and unmatched aid from my little brother.
One problem led to another purchase, which led to another journey to Best Buy, which led to another unboxing and user manual reading, and on and on. While I could chronicle this tale and have enough material with which to pen a small book, I will summarize in this article that my replacement of a motherboard and a CPU made for a cumbersome series of headaches that I had not yet experienced when it came to computer builds.
Firstly, my computer case was too small, so I elected to build an open-air wooden apparatus in the interim. As one could imagine, such a laughable idea, while having somewhat admirable ingenuity–if I may curb my modesty for a moment–did not prove to be practicable. Moreover, the "computer" would not boot. What became a handsome cash reward to my brother for his subsequent work, was a storied saga of exchanging the initially purchased hardware for new units (of which there were only one of each remaining in stock), figuring out the power supply I had was not sufficient for the new CPU, thus purchasing a modular power supply, not to mention swapping hard drives around and plugging in flash drives–and then coming to the monumental conclusion that Windows software may only be transferred to a new build once (and this was my second attempt to do so).
With the newly-purchased Windows 10 software in hand, we made our way back to work on the PC, with the clock running out for me to make it to the RSR Richmond race. While a litany of further problems came, my brother was able to get my newly operational PC working, and I drove home in the snow (in Georgia, mind you), hurriedly set up my new system, and was able to start the race with mere minutes to spare.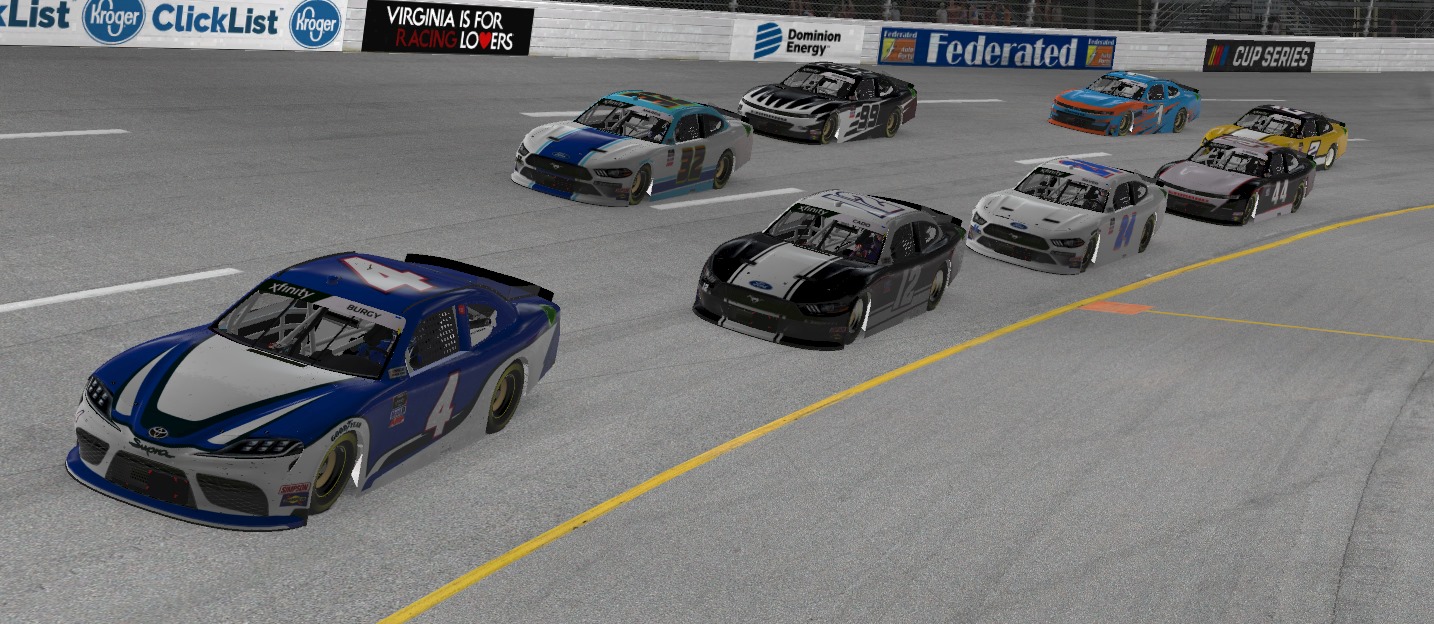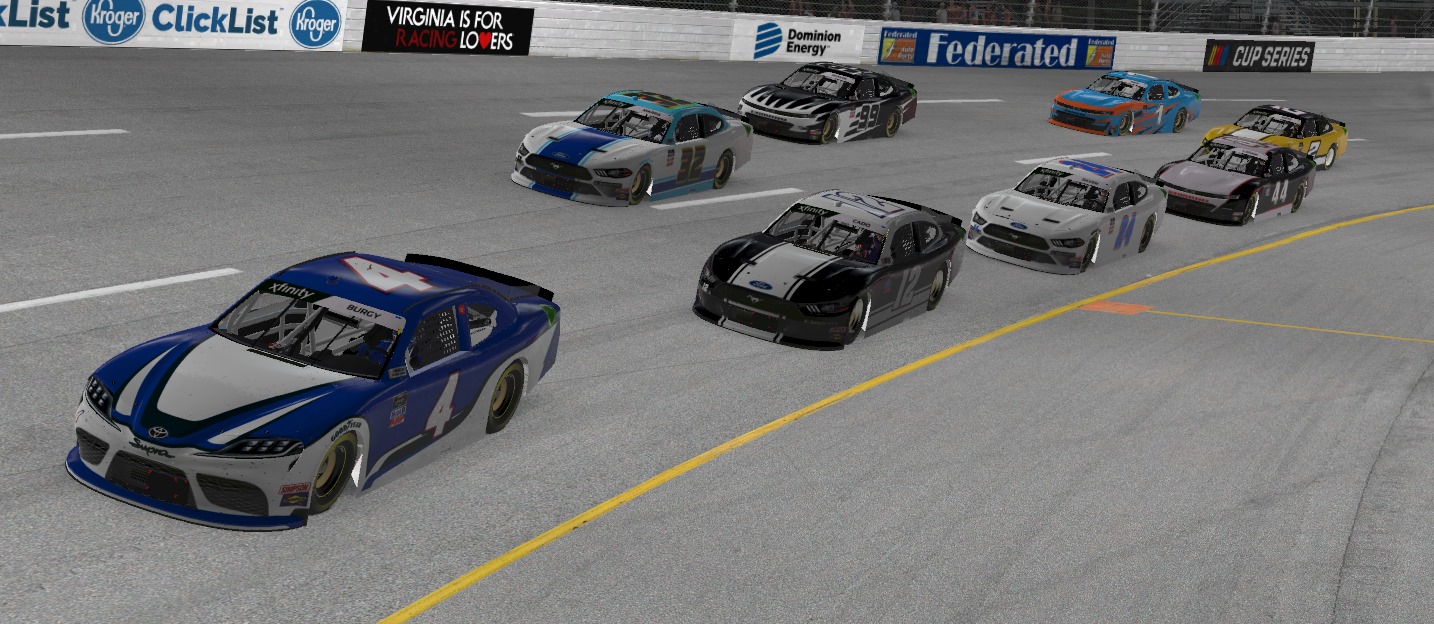 I only had time to calibrate a few items and assign very few buttons. My Logitech G27 steering wheel was on default settings, meaning the degrees of rotation was on a painfully tight sensitivity, and the slightest movement caused the steering column to move dramatically. As difficult as that was to get used to at a moment's notice, the default force feedback was remarkably high and I was disallowed from changing it in-cockpit. As a lovely cherry on top, I was forced to use the paddle shifters instead of the H-pattern.
It was a gradual, methodical trek up through the running order, weaving around other competitors, missing crashes, and being "Johnny-on-the-Spot" on the restarts. I could have walked away from that Richmond race with a top-20 and felt vindicated for myself and on behalf of my brother for the hard work (and dollars) he and I put into this computer and into this race, especially considering I had fallen back to as low as 39th place. But I ended up performing much better than I had hoped. Never before have I been so ecstatic to finish 8th place.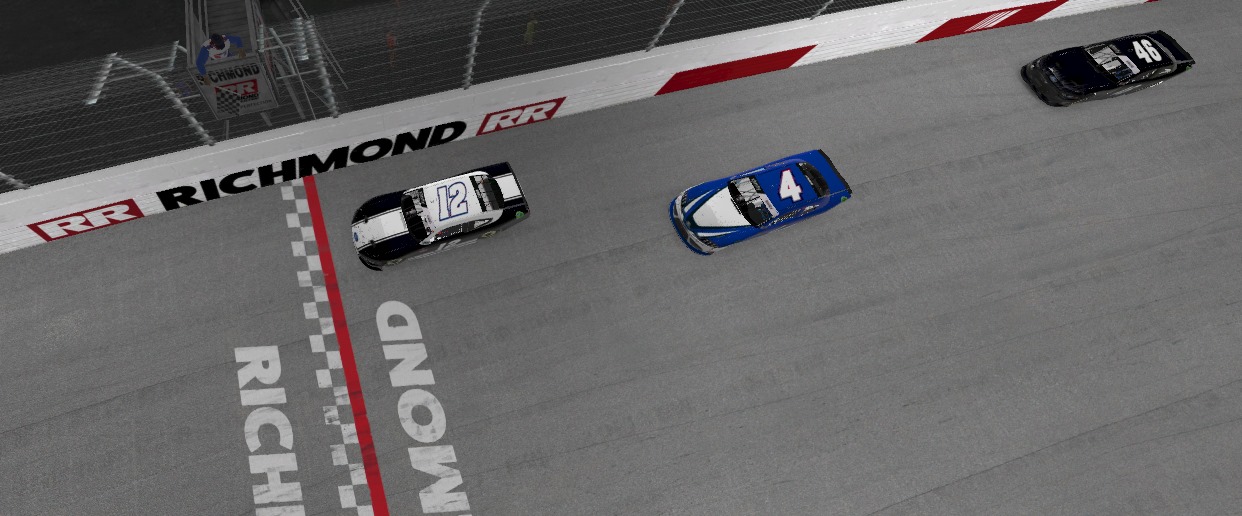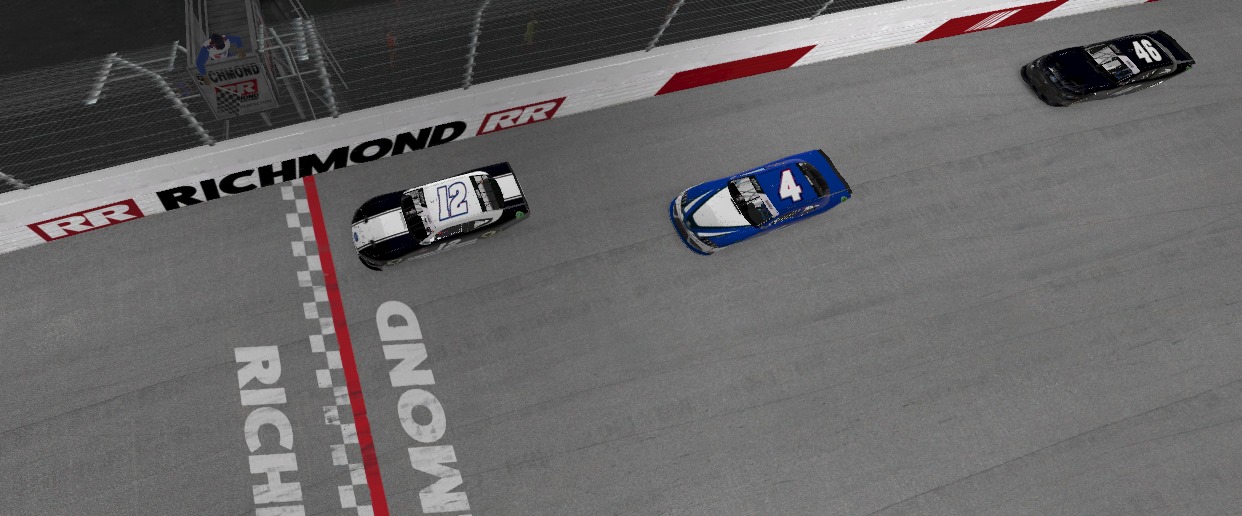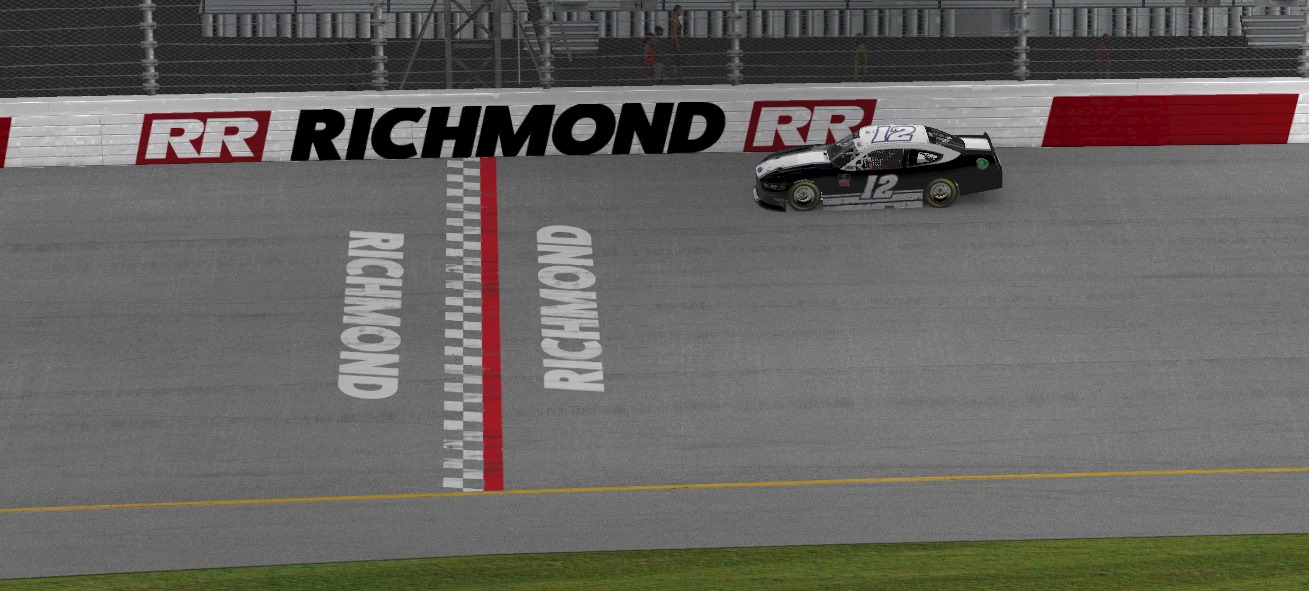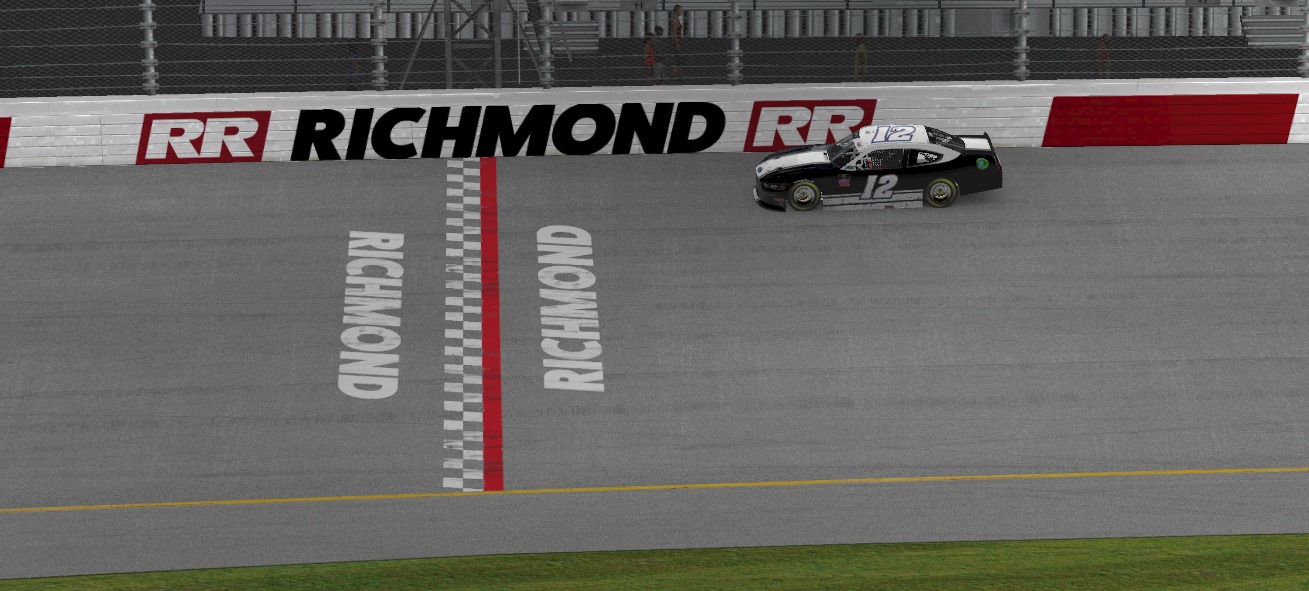 My prayers, caring sibling, "never give up" attitude, driving prowess, and wallet all intersected to make this top-10 happen. What a tremendous lesson on gratitude during what I thought was a ruined Thanksgiving weekend!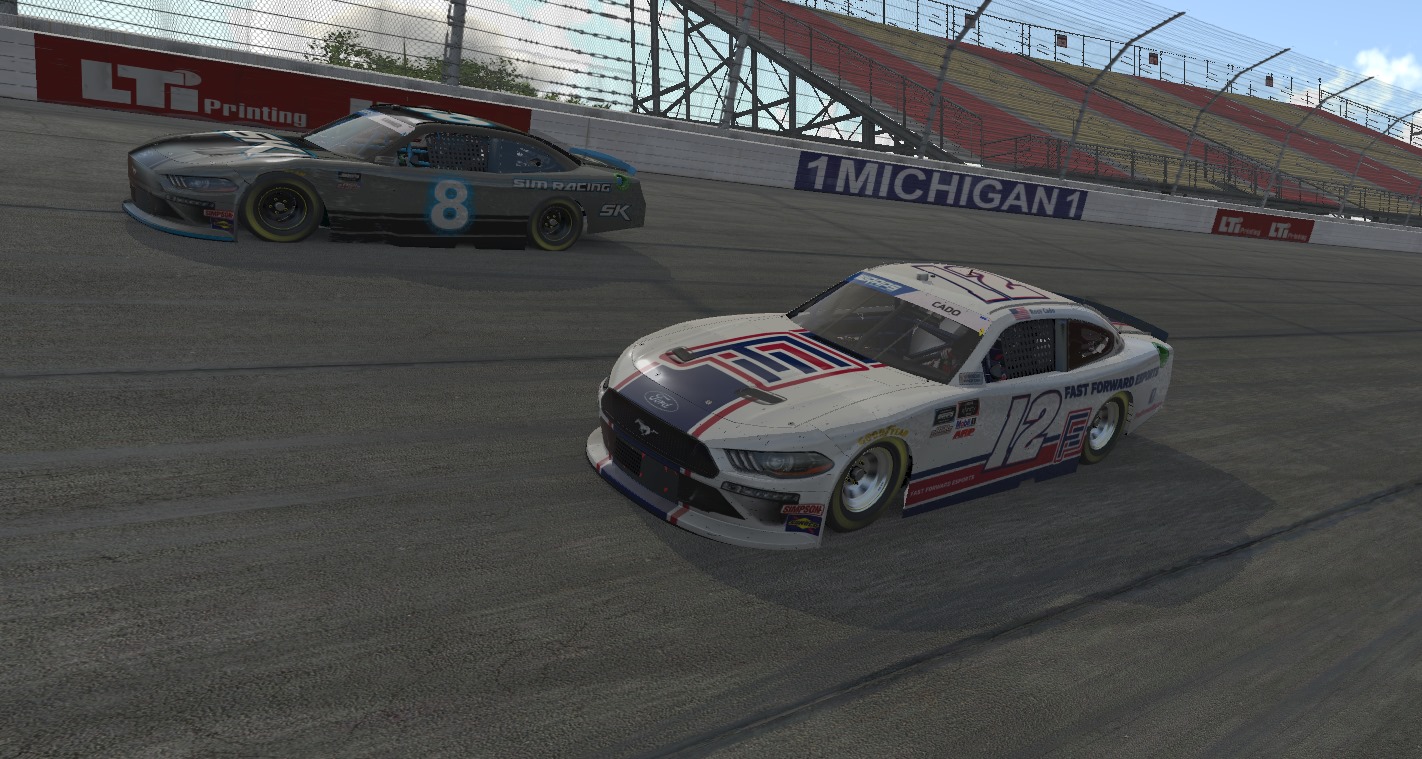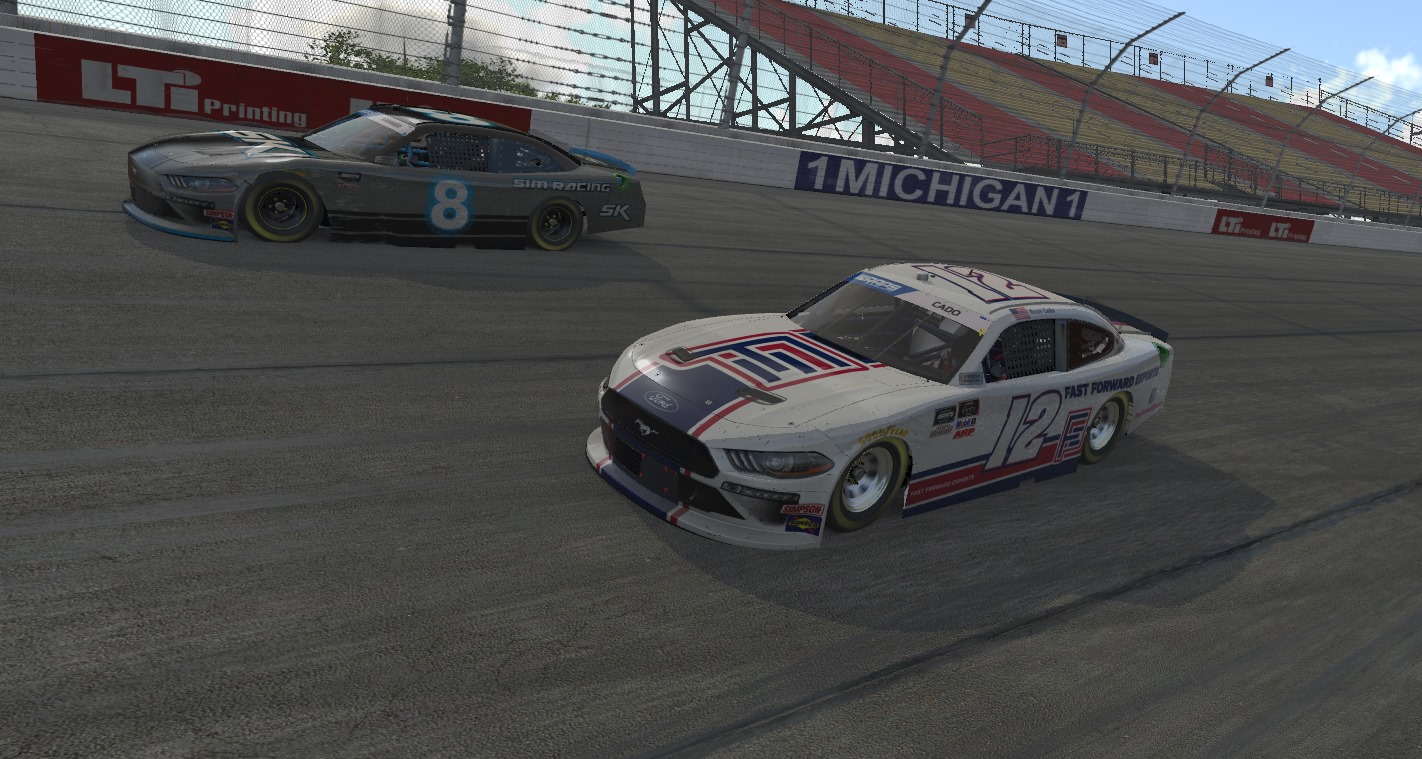 Due to a less than was desired outcome from a pit strategy call, and yours truly not being the best road racer, respectively, what followed for Race 3 at Michigan and Race 4 at Montreal were a pair of 13th place finishes.

Now, I find myself of the heels of an abysmal run at Iowa, despite preparing with over 500 laps of practice. The AI races that I used for practice just weren't a viable representation of how the league race ended up panning out. I say this with regard to the types of lines that various competitors ran and how those lines jived with the tire wear. My good friend, and frequent victor in RealSimRacing, Andrew Faryniarz attested to this, as he practiced in the same manner but was only able to scrounge up a 5th place finish despite leading the most laps. I myself just could not perform, finishing 18th, the very same spot in which I started.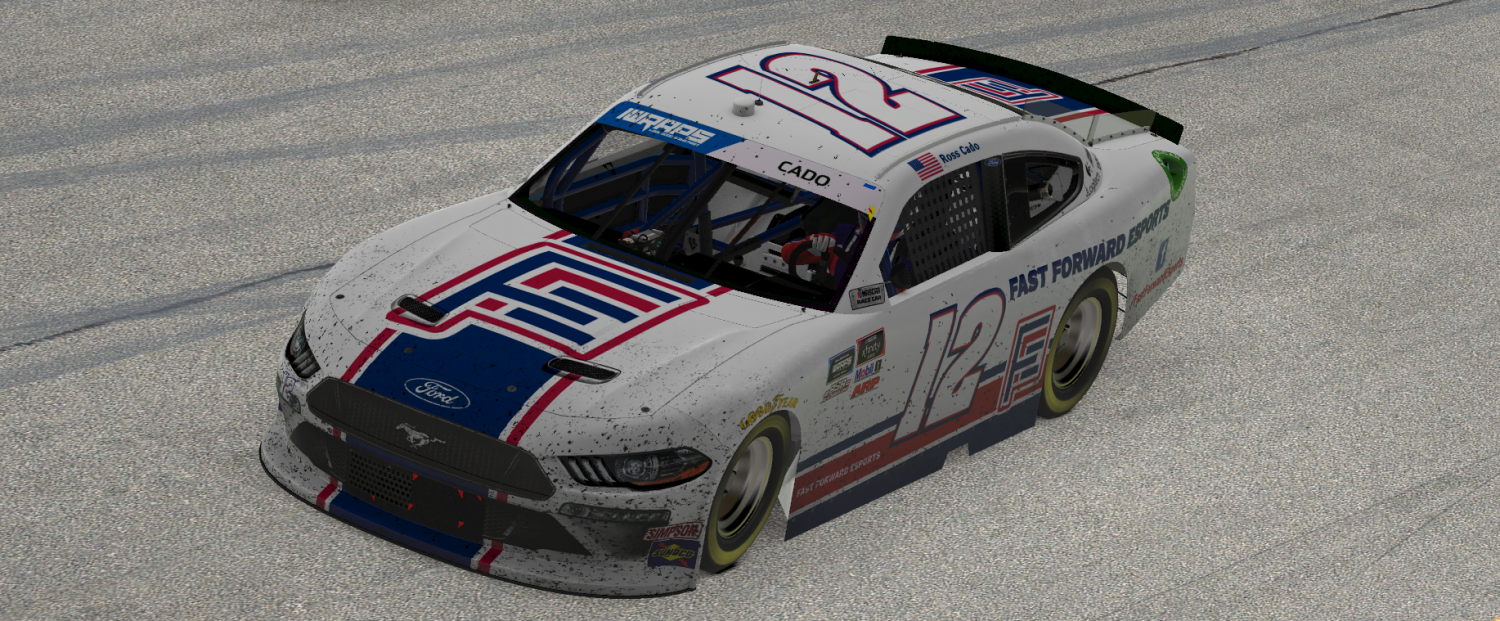 I look forward to the sixth race of the 10-race season, this time at New Hampshire, and I hope that I can perform on the level that earns me another top-5 finish. It will be an evening of mid-corner throttle discipline and patience as the laps get fewer and fewer before I have to execute a pit stop devoid of mistakes. I hope I can take better care of my right-front tire this time around.
I plan on streaming from my cockpit to Fast Forward Esports' various social media platforms. FFE is in a place that I am much more comfortable with than what I had originally purposed it to be. I prefer to be a driver, mostly in control of my own destiny and showcasing my driving prowess to would-be sponsors, than a league owner having to corral other drivers and ask for league dues.
Good things are around the corner for iRacing and for Fast Forward Esports. As we are hopefully on the heels of this pandemic and as we bid a much longed-for farewell to 2020, I hope that the growth of FFE in the area of competition, streaming, and awareness for our beloved charities is substantial.
In the meantime, tune in to RaceSpotTV on Mondays at 9pm EST and cheer on the #12!