From Ross Cado, FFE Owner and Driver
This past Monday, I took the final checkered flag of the 10-race season of the 2020-2021 RealSimRacing IWRAPS Winter Series. This Las Vegas race had a little bit of everything: an early race yellow flag, long runs with fuel strategy mixed in, good ole tired strategy, and late-race cautions to either make or break the race, depending on said strategy.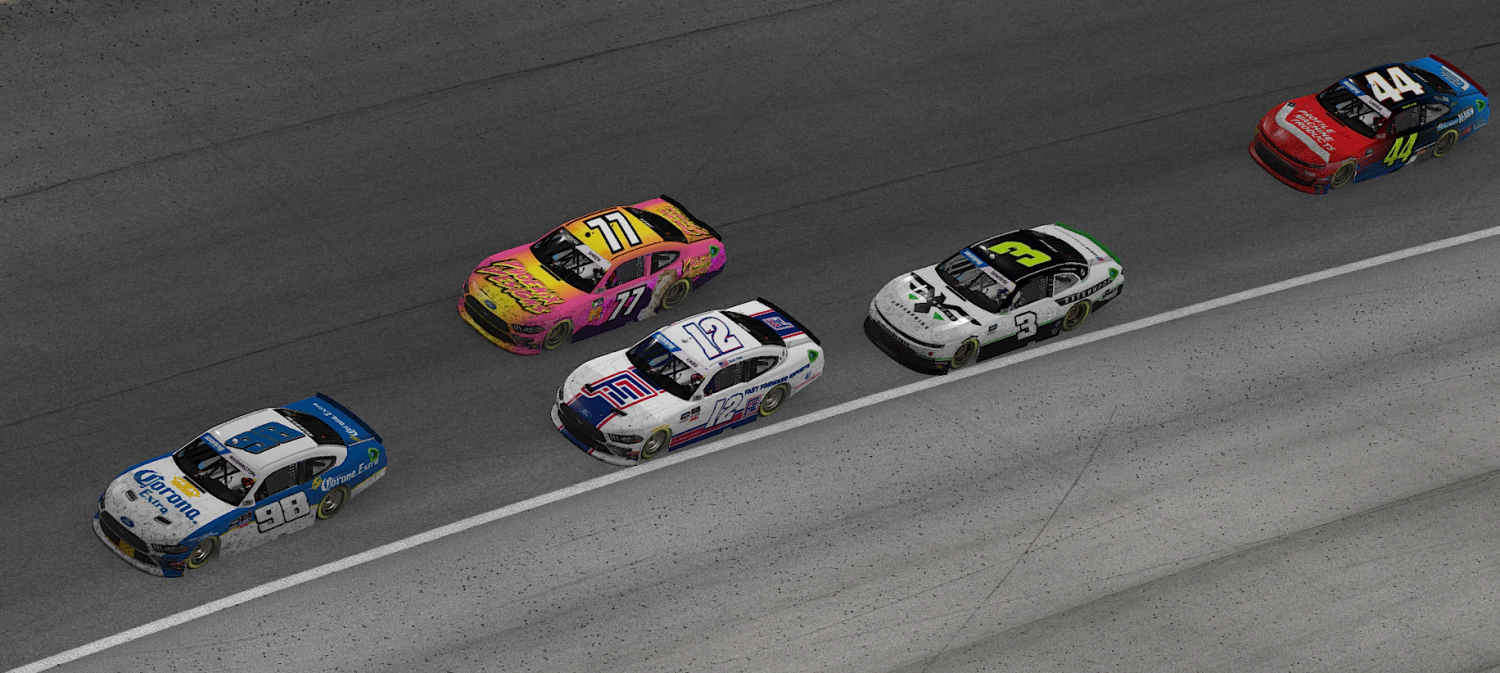 This past season, I think, is encapsulated by the final race at Las Vegas, being that my potential to perform well was either inhibited by the flow of the yellow flags, by shifting my driving due to the dispositions of the competition, or by my own detrimental proclivities behind the wheel.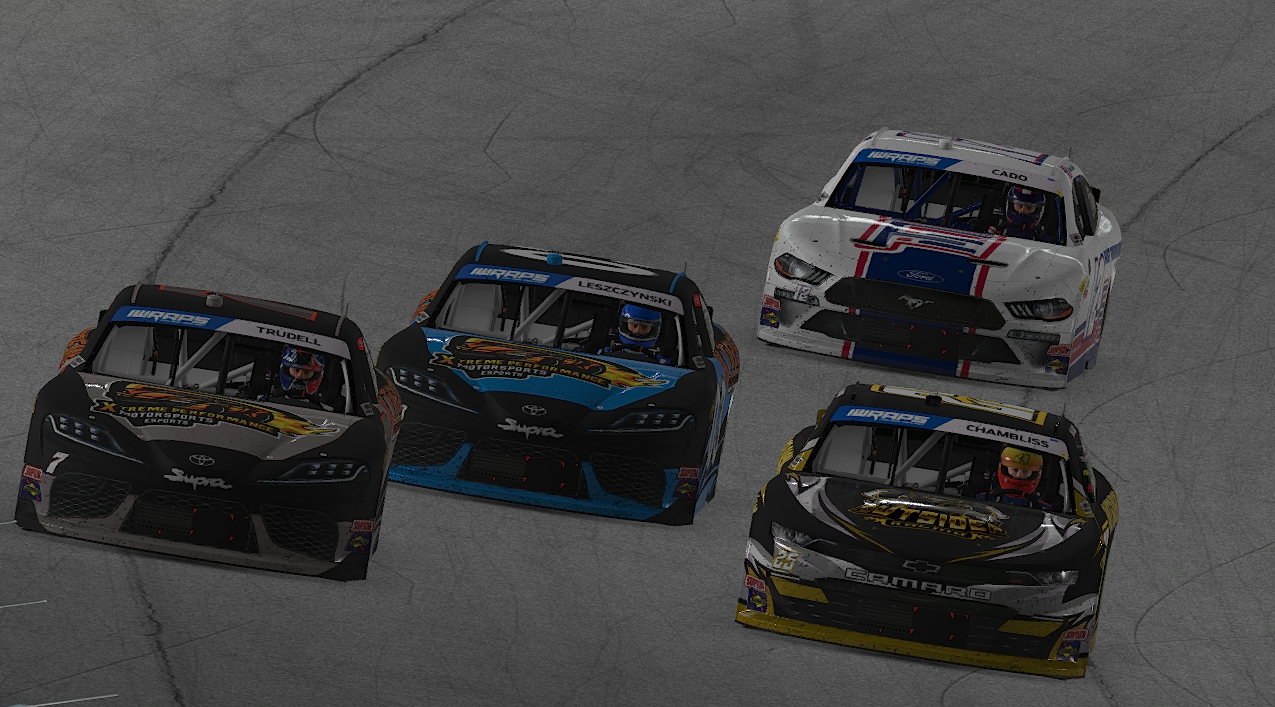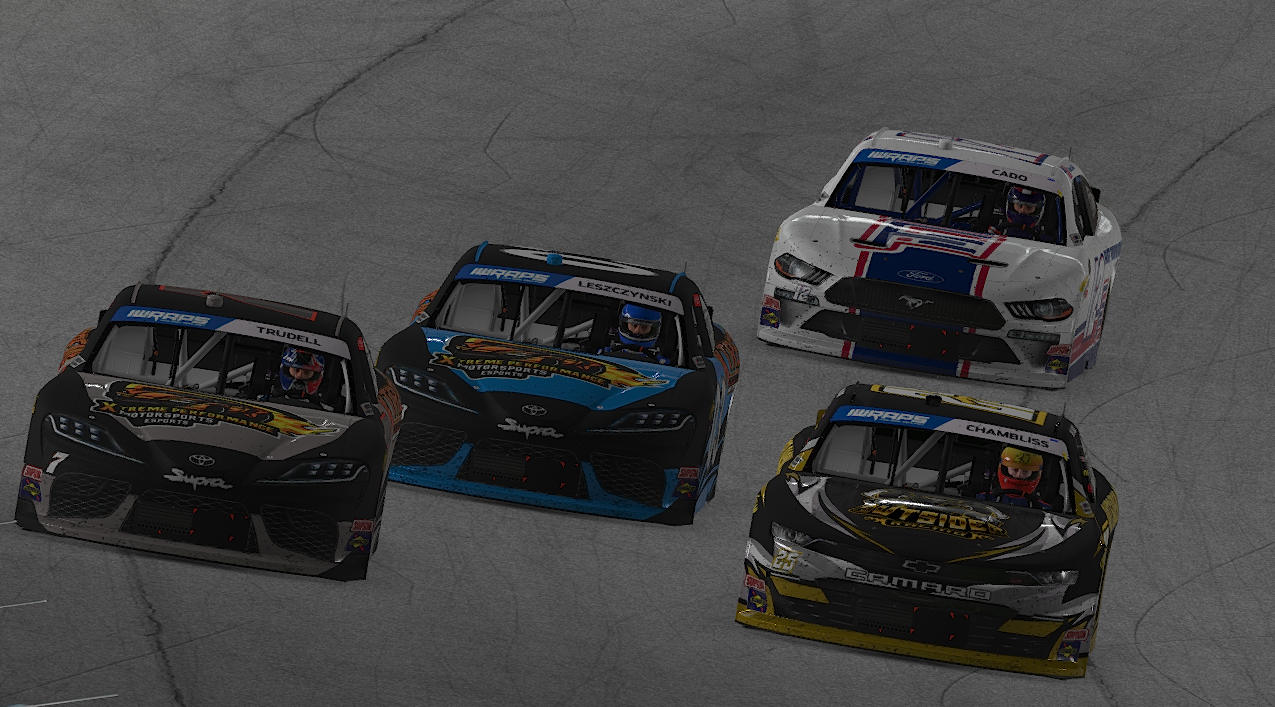 For most of the race, I ran in the middle of the field. But then, my strategy to stay out late into green flag pit stops paid off for the time being, in that I was able to have fresher tires at the subsequent restart. Shortly thereafter, another caution flipped the script, and I soon was the one with older tires, and then fell from 4th to 16th.
The race before, at Talladega, I ran toward the front for most of the race, and then was shuffled back to 11th on the final lap after avoiding a crash. Of course, the driver who caused the crash ended up winning the race.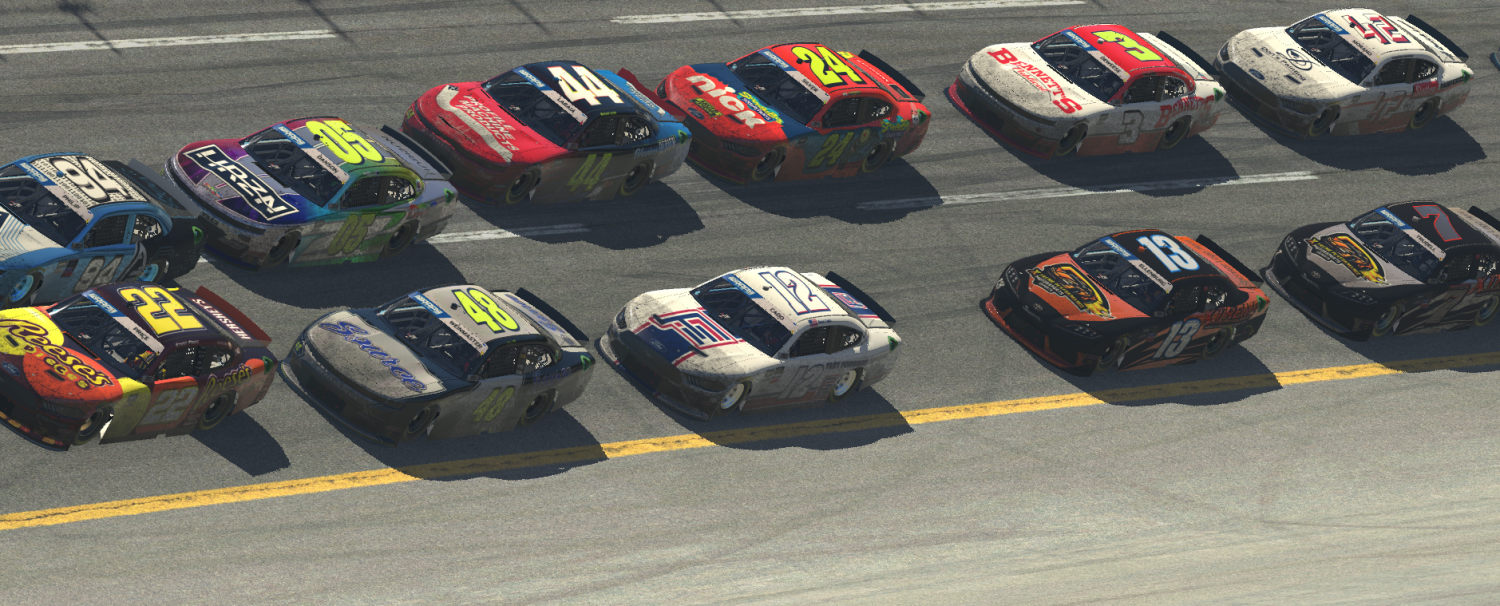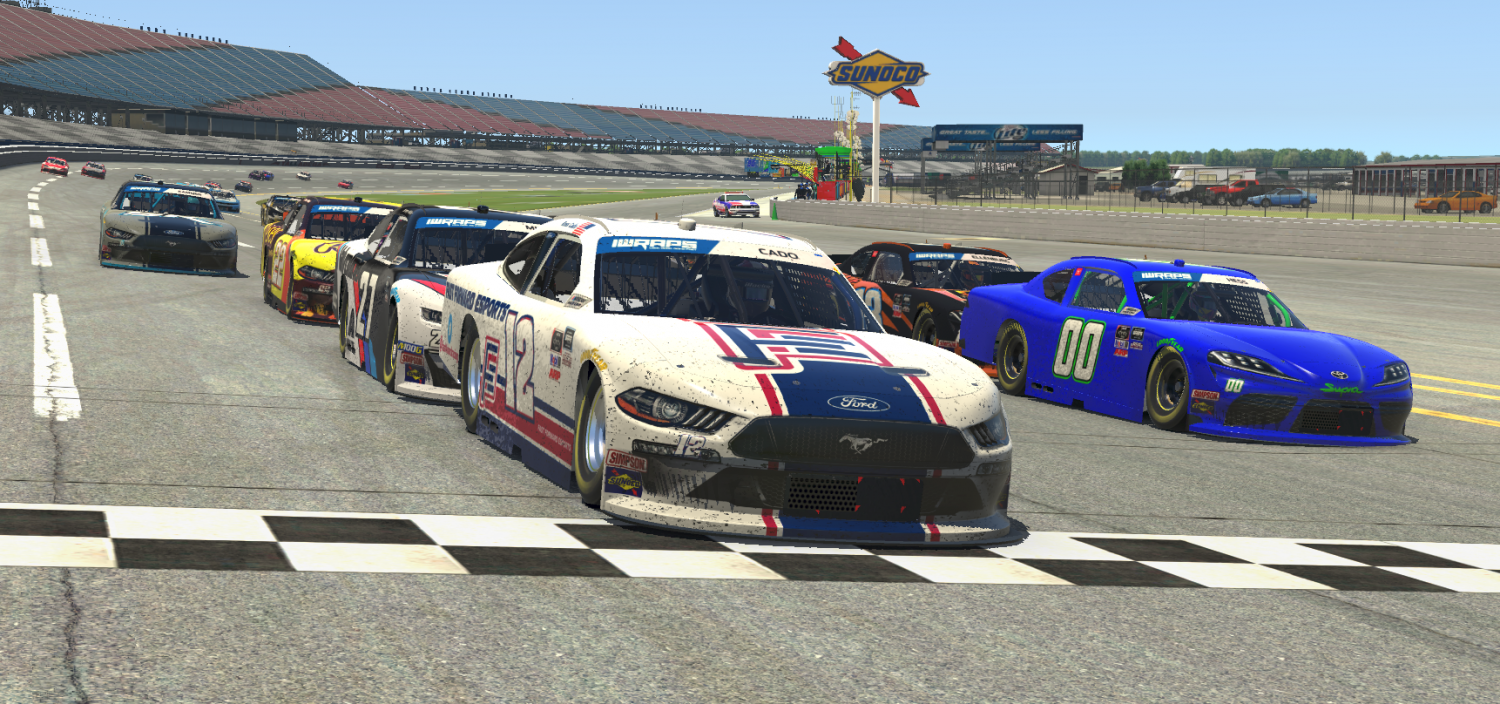 Before Talladega, I earned a pair of 14th place finishes at Lucas Oil Raceway and at the Indianapolis Road Course.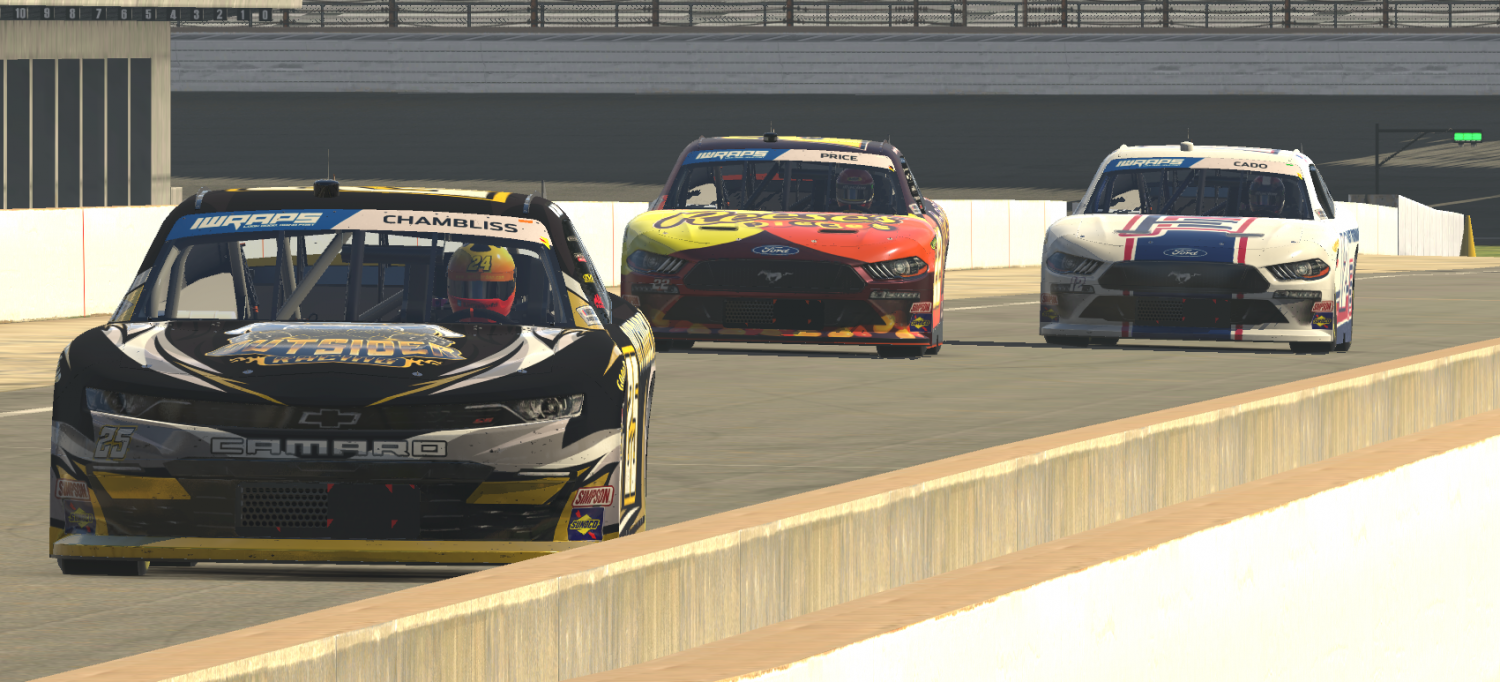 Before that, I finished 9th at New Hampshire.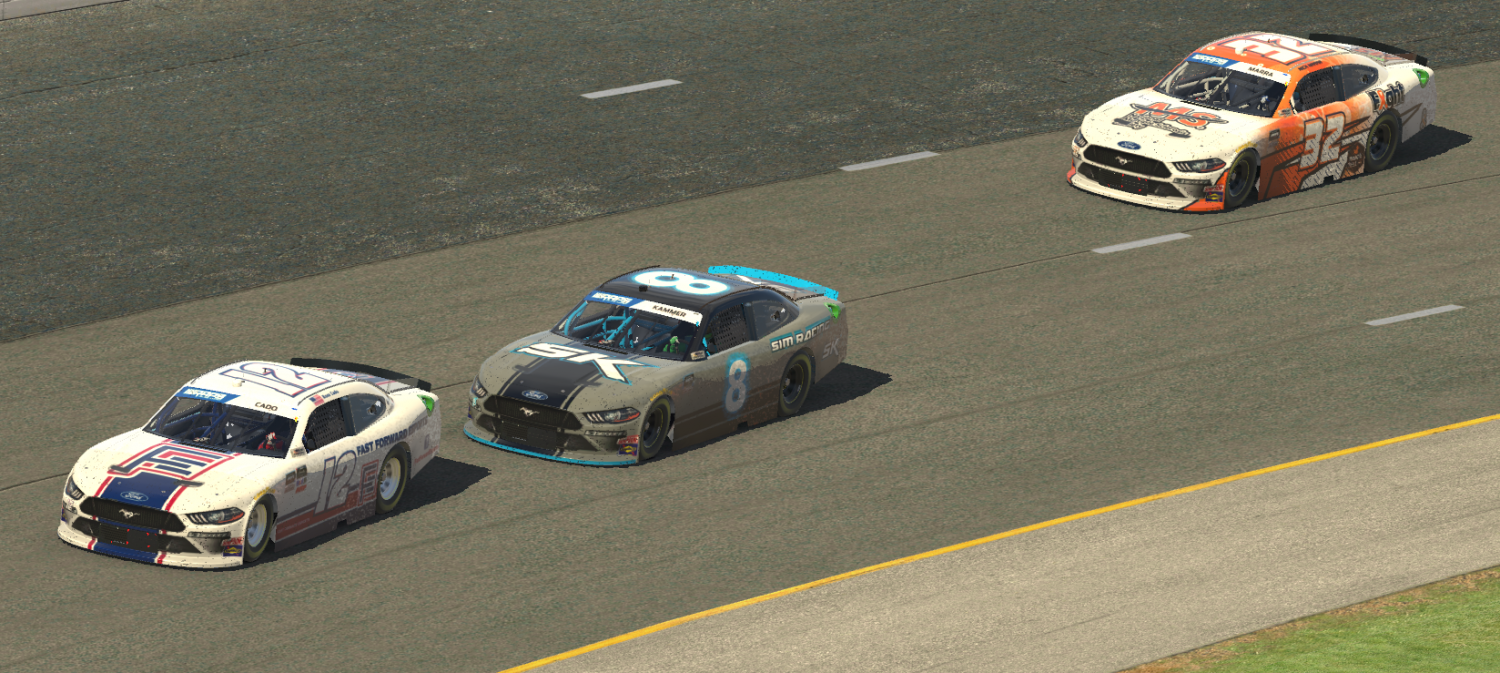 All told, I rounded out the season with a 6th place points standings finish, with one top-5 finish and three top-10 finishes. My highest finish was the 3rd place I earned at the season opener at Daytona. My worst finish was the 18th place I scored at Iowa Speedway. Never a force to be reckoned with in qualifying, my average start was 19.20. My average finish was 11.90.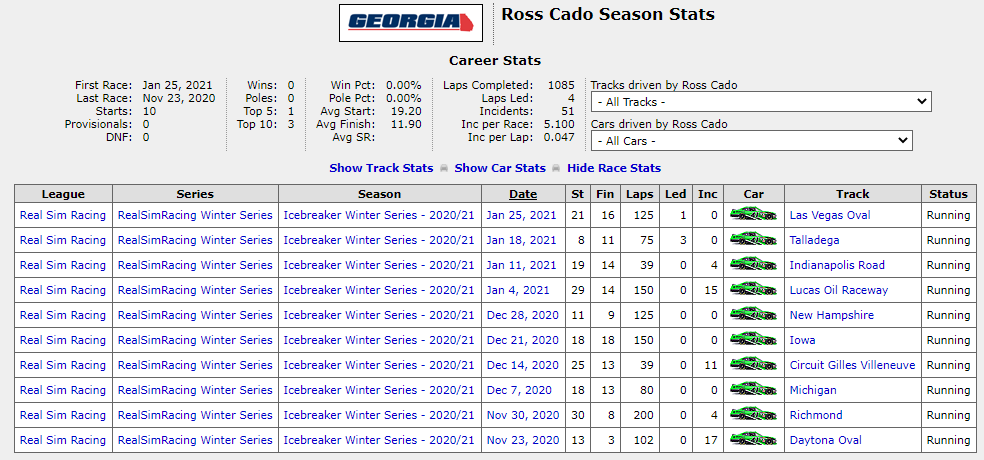 While I think many of my diminishing returns were due to idiosyncrasies involving race rhythms and issues involving other competition, the commonality in my mediocre showing this past season is my own talent level. While my resilience lies in my "never give up" attitude, I simply need to perform better. As someone who takes the best to superspeedways and quadoval 1.5-milers, my skillset could use a revamping. Variety in skill is what makes a master sim racer.

As I look forward to the A-car season in the Sim Seats RealSimRacing Cup Series, I hope to demonstrate tremendous improvement and earn some impressive finishes. Moreover, competing in American SimRacing League on Sunday nights should help in terms of practicing for RSR, and visa versa. Iron sharpens iron.