With the All-Star race looming, perhaps it is at long last time for a belated article regarding my performance so far in the RealSimRacing Sim Seats Cup Series. After all, as I have chosen to no longer compete in American SimRacing League, RealSimRacing has my sole devotion when it comes to league racing. Moreover, with my graduate school studies concluded, I should have more availability to devote to more frequent analysis of my performance in the league… as well as practice behind the wheel!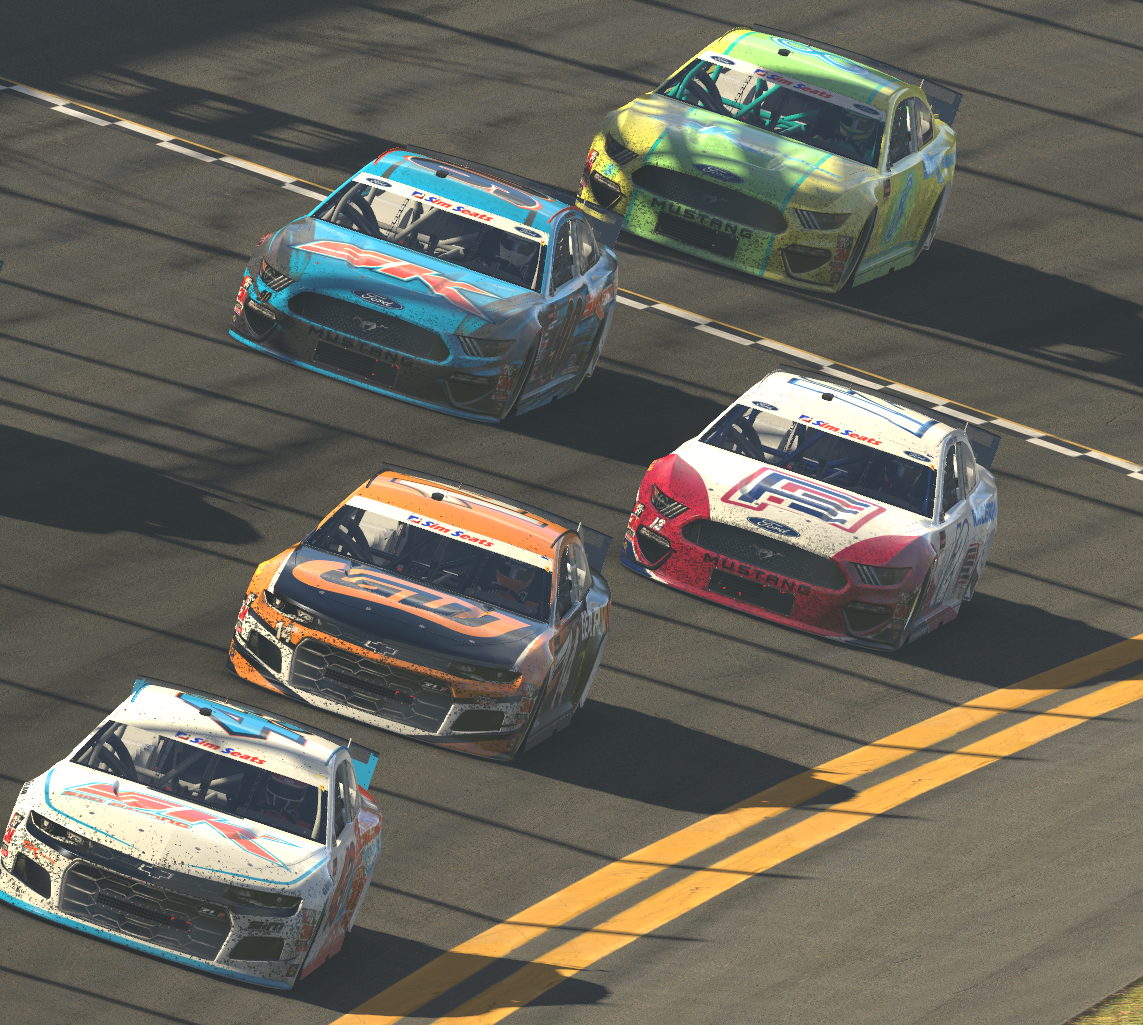 The first half (and a bit more) of the 2021 season so far has been lackluster for me at best, as I have earned a mere two top-10 finishes in points-paying races so far–a pair of 10th place finishes at Bristol Dirt and at Dover. The IROC Series stats tell a different story, with three top-10s–two of which are a 5th place and 3rd place finish.
My gradually blossoming skillset just has not graduated to a level on par with the impressive competition level presented by RealSimRacing. This is the most competitive the league has ever been, in my view. While bad luck has followed me to venues like Daytona, Richmond, and Charlotte–places where I can usually eek out strong finishes–the common denominator of my RSR season so far has been slower-than-needed pace and poor pit strategy.
Despite the 30+ other competitors on the track, my perennial inability to manage tire consumption has been my worst enemy so far. This has made itself manifest at the 1.5-miler tracks in embarrassing fashion. If I can learn and practice throttle discipline, then I can perform much better.
My many laps of practice at Dover proved useful, as I ran within or near the top ten positions and was on track for a top-7 finish throughout the event. Despite having the lower hand in a late-race tire strategy play by the Keepin' It Real fellows, I managed to finish 10th. These are the types of races that give me hope–to know that I "get it" going into a race, having practiced by testing and racing in the NASCAR iRacing Series beforehand, and to hit my marks and keep the throttle and brake discipline throughout, I am encouraged that I can score strong finishes on talent alone. That is what will get me gradually closer to the race victory that I so long for. Raw speed is the best of guarantees.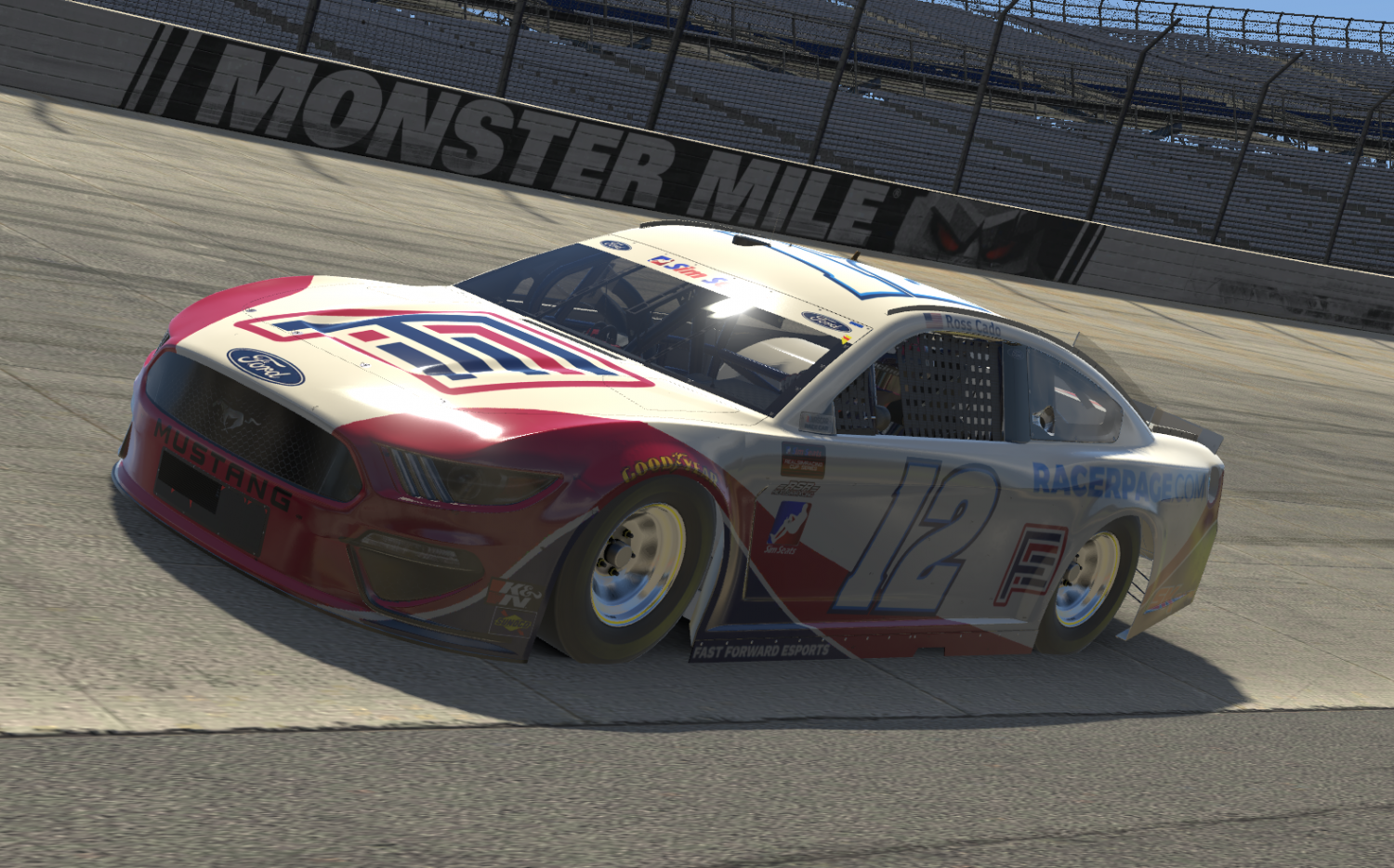 While disappointment abounds for my showing so far, I do take solace in my 14th place position in the points standings, and my refusal to give up when either being my own worst enemy, or when circumstances outside of my control inhibit me from building a solid finish. Whether it was wrestling my wrecked car to the finish line at Daytona, or slugging around Charlotte while multiple laps down following getting destroyed early in the race, I fight to the bitter end. (Doing the latter meant finishing either 36th or 29th–and that amount of points could be the difference come time for the playoffs.)
An average finish of 19th is certainly not what I had in mind for this season so far, but I have good reason to believe that the upcoming races following the All-Star race at Twin Ring Motegi and before the playoffs begin will see pronounced improvement by the #12 car. It is no small task to defeat the likes of Eberhardt, Faryniarz, Buie, Danson, and the rest of that frustratingly talented lot.
| | | | | |
| --- | --- | --- | --- | --- |
| Race Date | Event / Track | Started | Finished | Race Winner  |
| 1-Feb-21 | The Clash – iRacing Superspeedway  | 2nd | 4th | Nick Marra |
| 8-Feb-21 | Duel #2 – Daytona International Speedway Oval | 12th | 15th | Dane Kruse |
| 15-Feb-21 | Round 1 – Daytona International Speedway Oval | 30th | 12th | Jeremy Miller |
| 22-Feb-21 | Off Week – IROC Round 1 – Daytona | 16th | 8th | Nick Silver |
| 1-Mar-21 | Round 2 – Homestead-Miami Speedway Oval  | 9th | 17th | Brandon Buie |
| 8-Mar-21 | Round 3 – Las Vegas Motor Speedway Oval | 21st | 21st | Daniel E Eberhardt |
| 15-Mar-21 | Round 4 – Phoenix Raceway Oval w/open dogleg | 25th | 23rd | Agnel Philip |
| 22-Mar-21 | Off Week – IROC Round 2 – Michigan | 9th | 17th | Daniel E Eberhardt |
| 29-Mar-21 | Round 5 – Bristol Motor Speedway Dirt – Single Pit Roads | 17th | 10th | Andrew Faryniarz |
| 12-Apr-21 | Off Week – IROC Round 3 – Kansas | 12th | 3rd | Nick Silver |
| 19-Apr-21 | Round 6 – Richmond Raceway | 20th | 27th | Andrew Faryniarz |
| 26-Apr-21 | Round 7 – Talladega Superspeedway | 32nd | 16th | Sean Casto |
| 3-May-21 | Round 8 – Kansas Speedway Oval | 39th | 21st | Andrew Faryniarz |
| 10-May-21 | Off Week – IROC Round 4 – Talladega | 4th | 5th | Dylan R Coyle |
| 17-May-21 | Round 9 – Dover International Speedway | 15th | 10th | Andrew Faryniarz |
| 24-May-21 | Round 10 – Circuit of the Americas Grand Prix | 21st | 21st | Matt Danson |
| 31-May-21 | Round 11 – Charlotte Motor Speedway Oval – 2018 | 26th | 29th | Brian Chambliss |
| 7-Jun-21 | Round 12 – Sonoma Raceway Cup | 22nd | 21st | Matt Danson |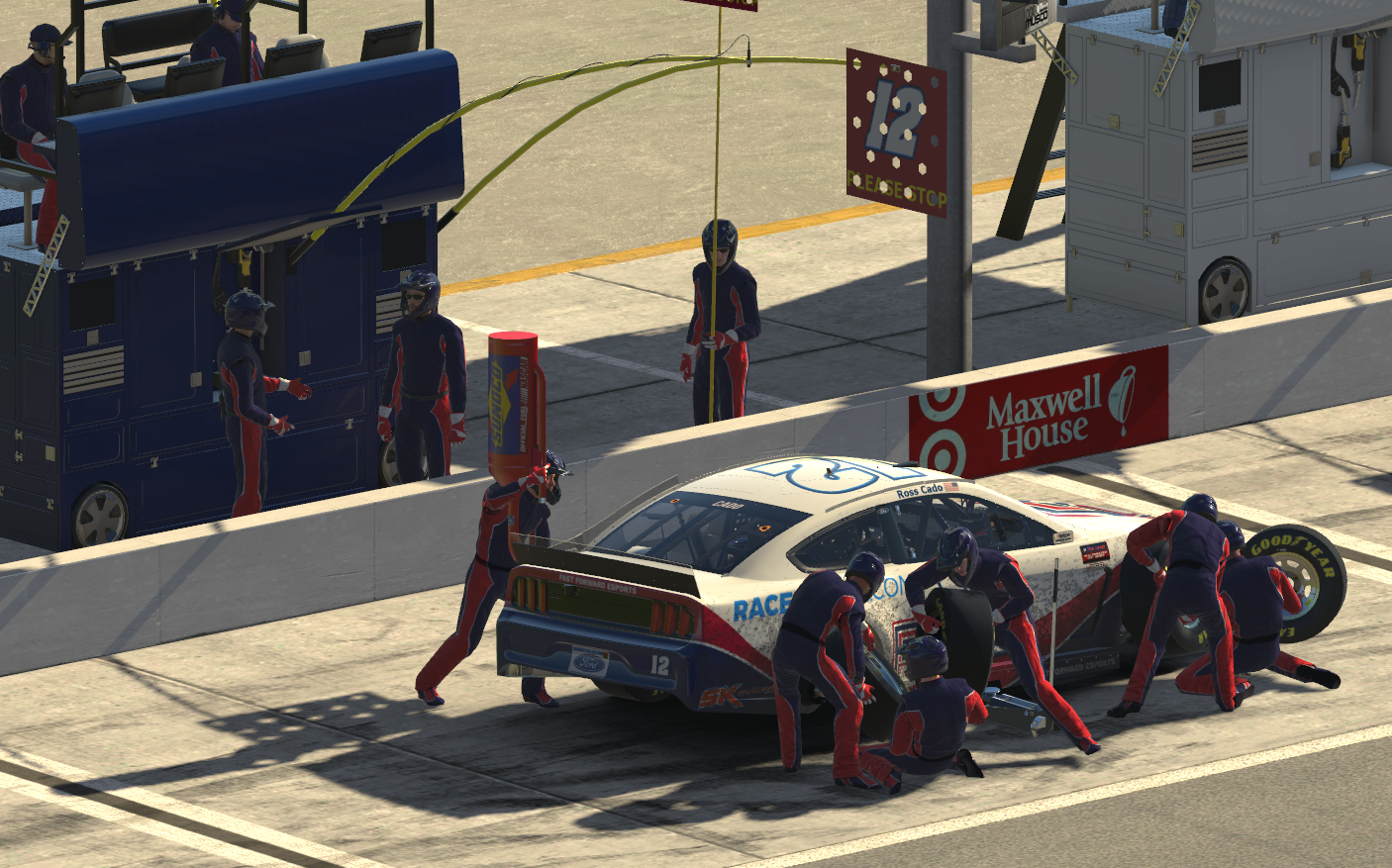 Ross Cado
Owner, Fast Forward Esports