From Ross Cado, FFE Owner and Driver
This past Sunday night's American SimRacing League event at Lucas Oil Raceway made for a fun race with a great green flag run in the middle. These long green flag runs are what I relish as a driver, as I gradually make gains and am forced to think about various scenarios revolving around fuel, tires, when to hit pit road, etc.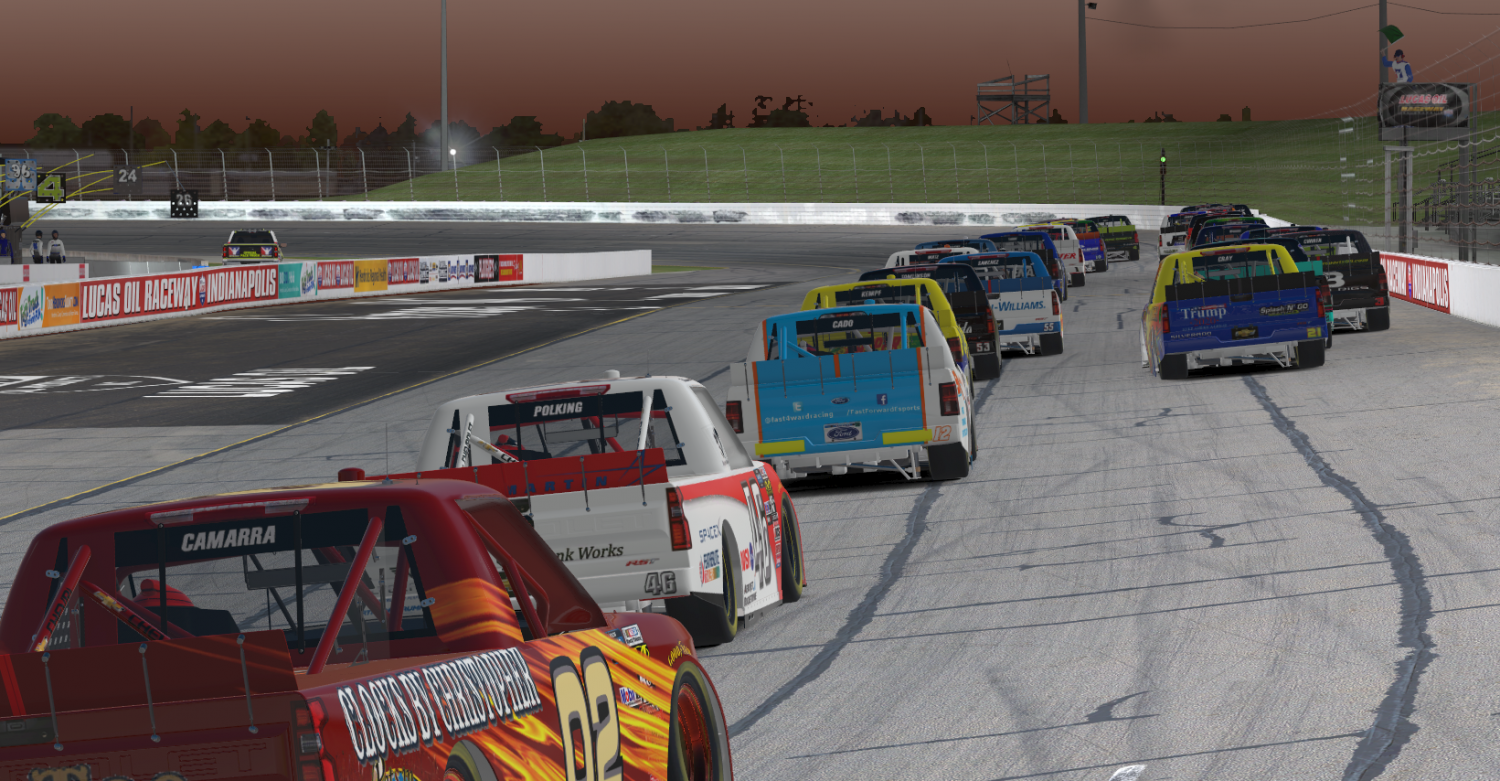 My decision to not take tires at the caution around lap 20 in order to save my final set for later was a gamble that cost me, but not too dearly. Aside from eventually being overtaken by the leader due to my much older tires, I performed nicely for the remainder of the 60-or-so-lap green flag run.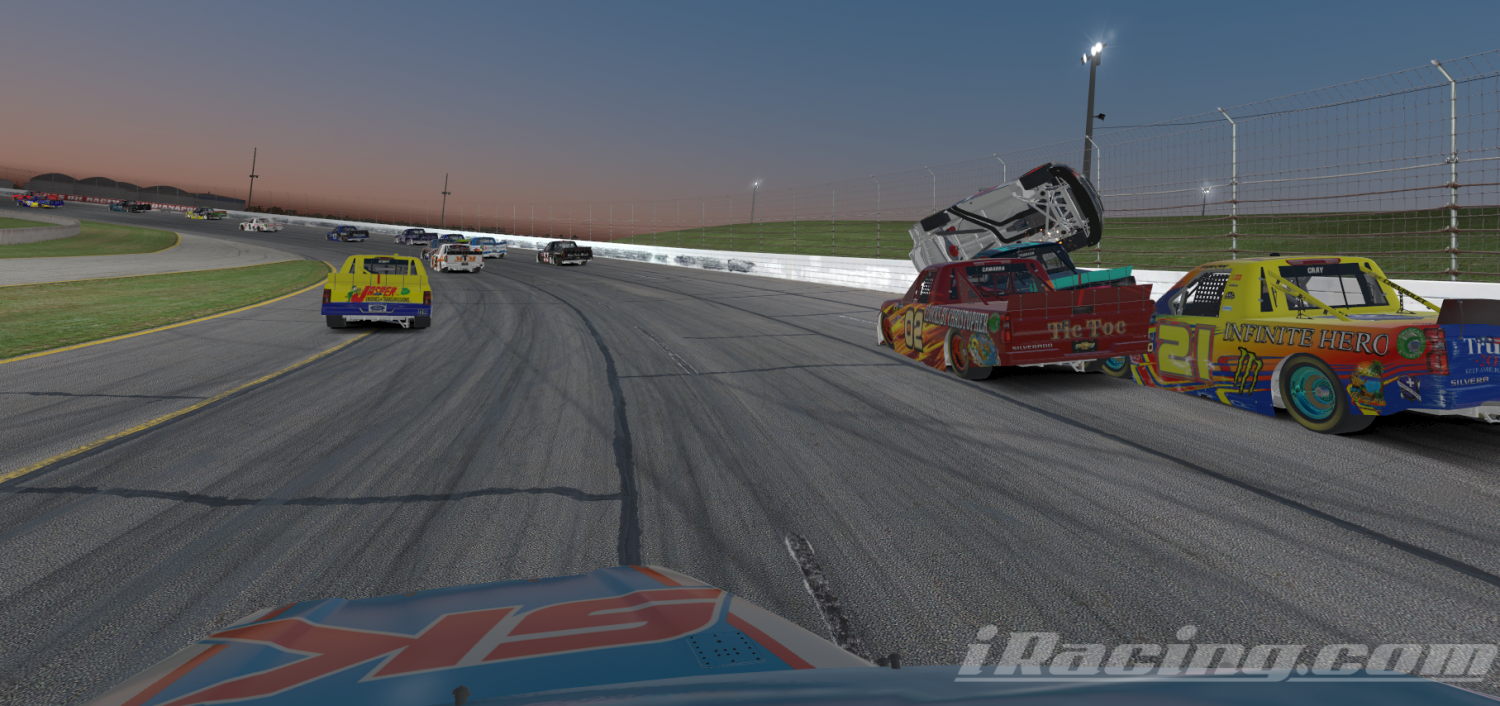 Passing on this track was so difficult, akin to that of Kansas Speedway and Iowa Speedway. But alas, while the higher lane is preferred, I do enjoy how a driver can "scoop" out of the turn via the middle lane and still make some gains.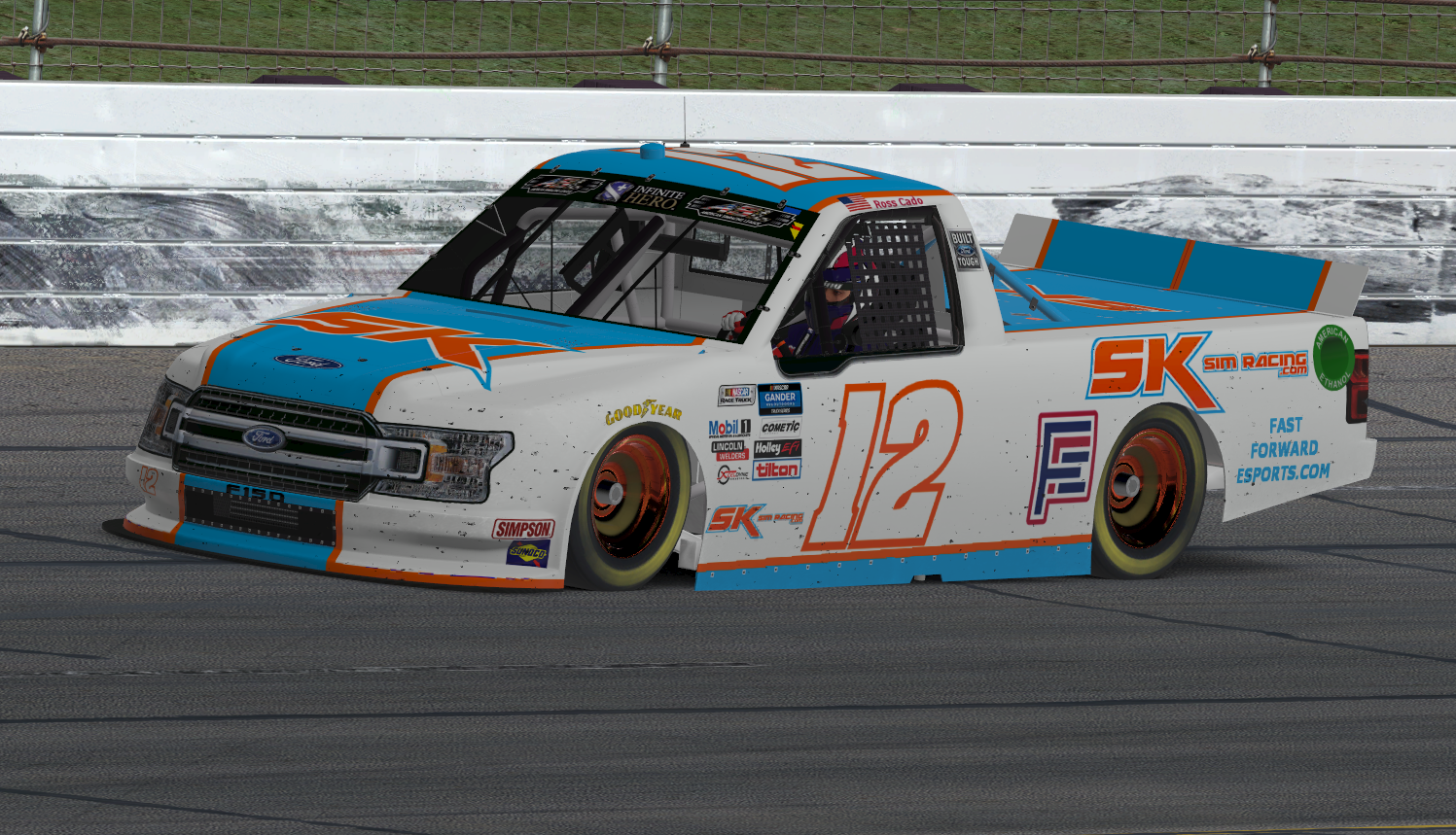 The two cautions that followed (laps 84 and then 90), however, did not fall when I was in the free pass position, so I was basically trapped a lap down until the checkered flag fell.
I was able to hold on to 13th place and even brought the #12 SK Sim Racing Ford home with zero incident points.
Next Sunday is a off-week for Labor Day weekend, and then we head to Darlington Raceway, which is where I think I can truly perform.
Ross Cado #12 Race Stats
Started: 25th
Finished 13th
Laps Led: 0
Fastest Lap Time: 22.601 (Lap 4)
Incidents: 0