From Ross Cado, FFE Owner and Driver
My first ever league race at North Wilkesboro Speedway was met with both trouble and resolution. I decided to again run the Mark Martin paint scheme from Darlington.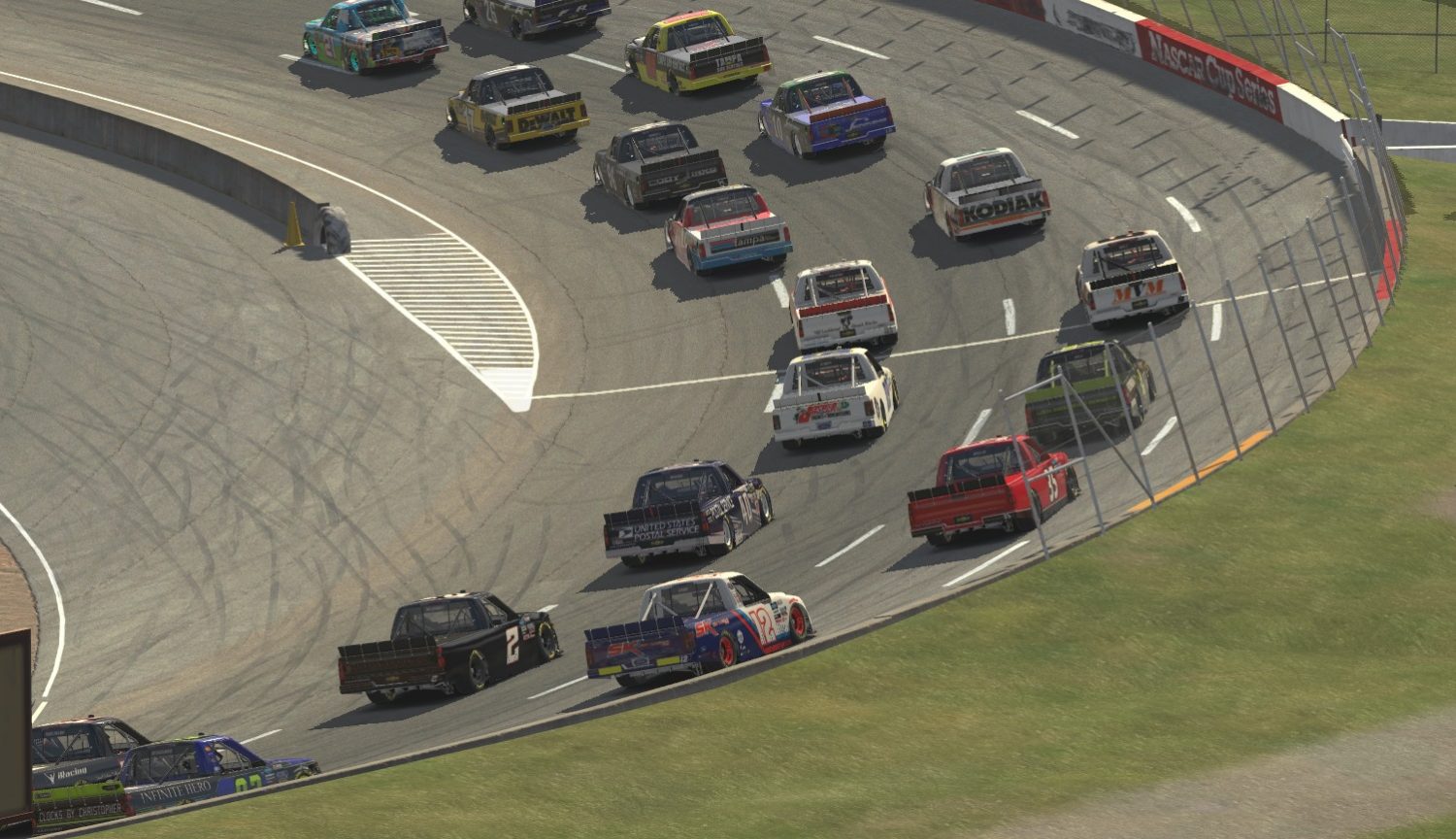 Qualifying 16th, I was on the unfortunate receiving end of a crash early in the going. Not thinking that this crash would hurt me as bad as it actually did, I decided to refrain from fixing much of the damage in order to not go a lap down. When it became evident that the level of damage was enough to slow me down substantially, even on a short track, I had no choice but to come in and fix it under the next yellow flag.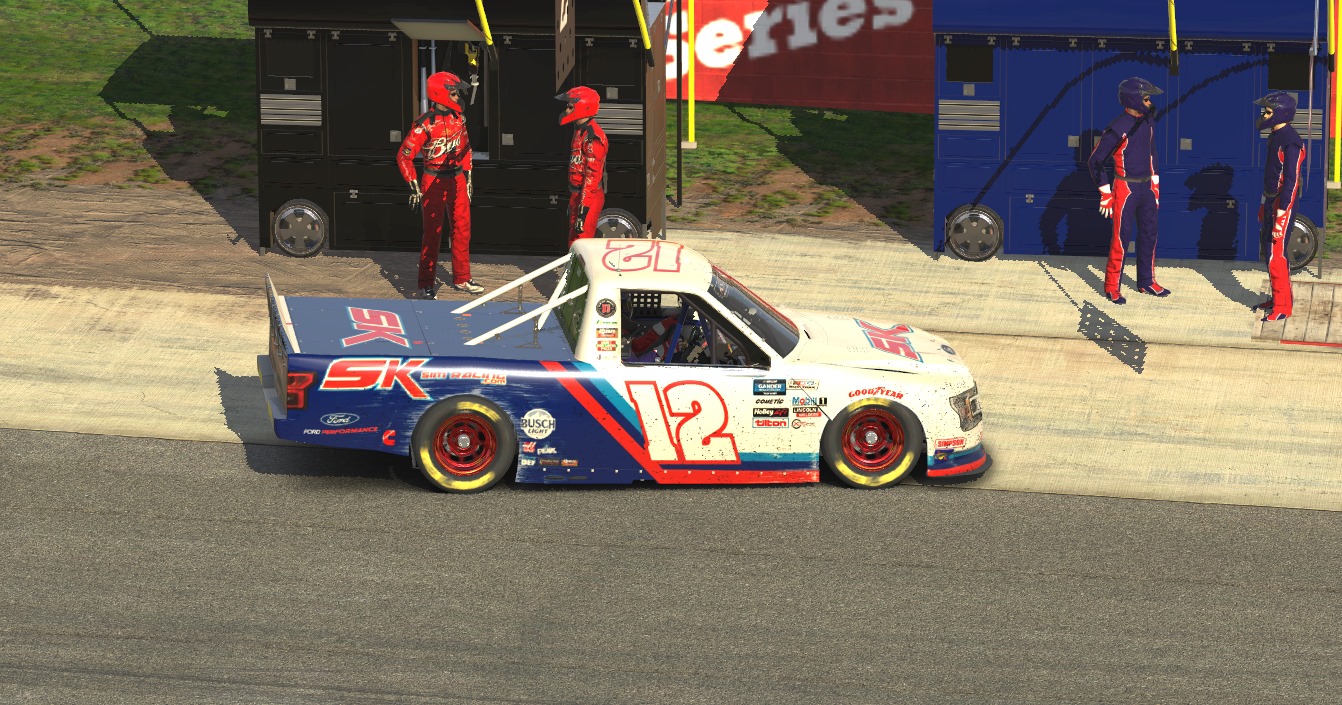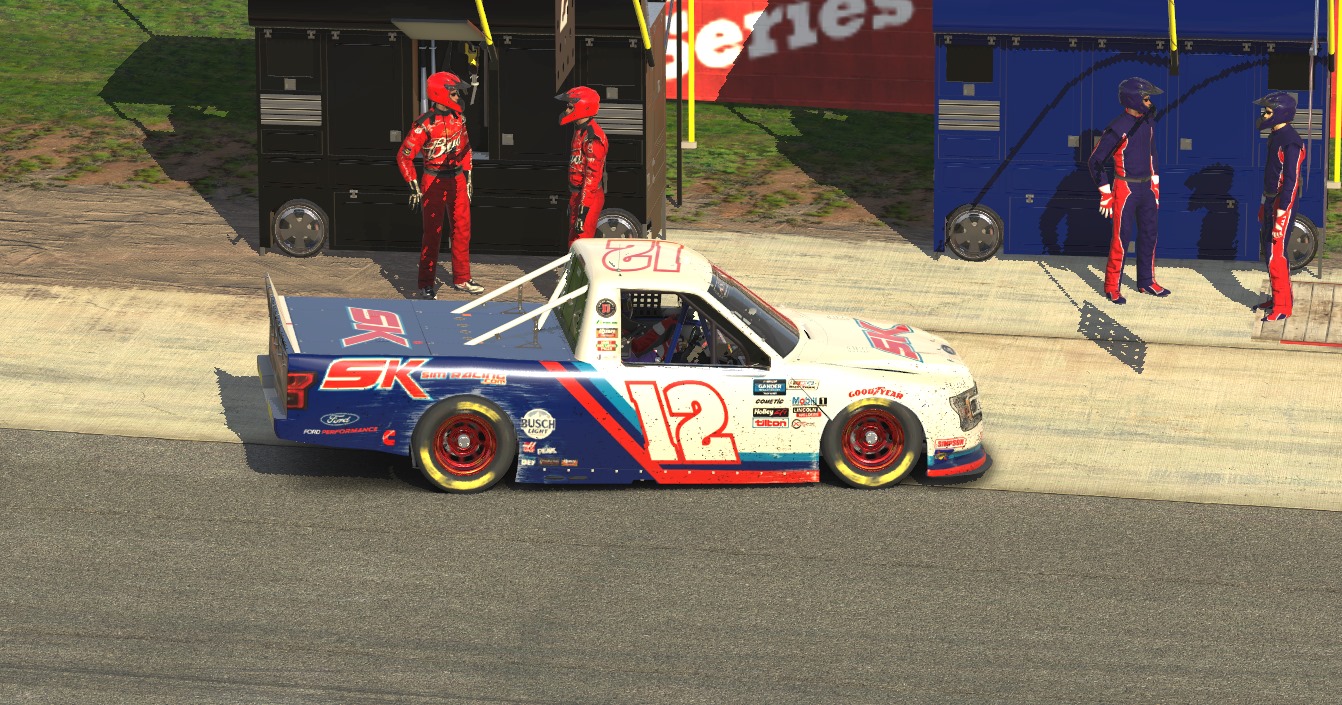 I ended up going two laps down, as is the name of the game at short tracks. As the race wore on, it seemed that all hope was lost and that I would be relegated to yet another dismal finish on account of getting caught up in yet another driver's mess. The races against the #14 and #26 for the free pass position seemed futile, as the traffic was just too heavy and they were too dialed in for me to overtake them.
Toward the end of the race, I was able to gain both laps back. I had fortunately saved my final set of tires until the end, which I used to gain several spots on the two green-white-checkered attempts. I even surprised myself at the speed I had relative to other drivers on older tires.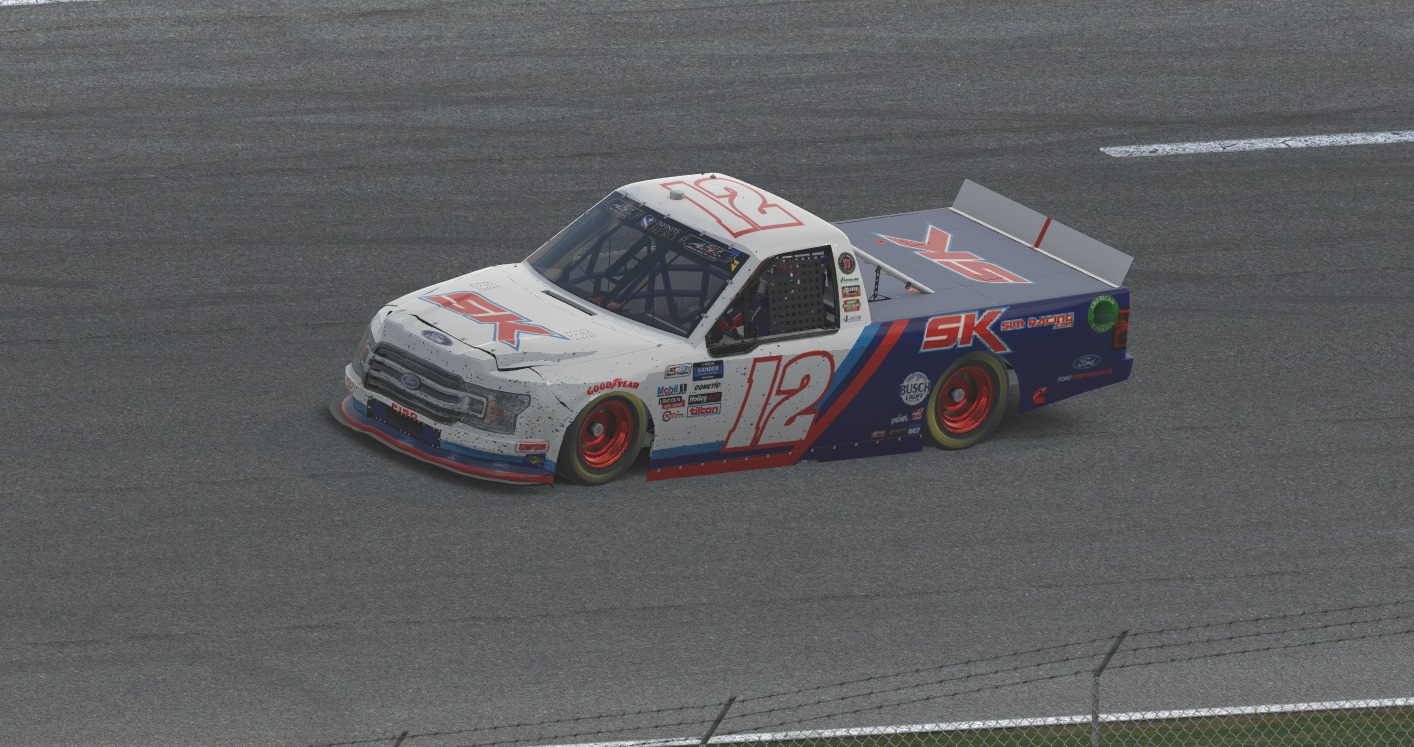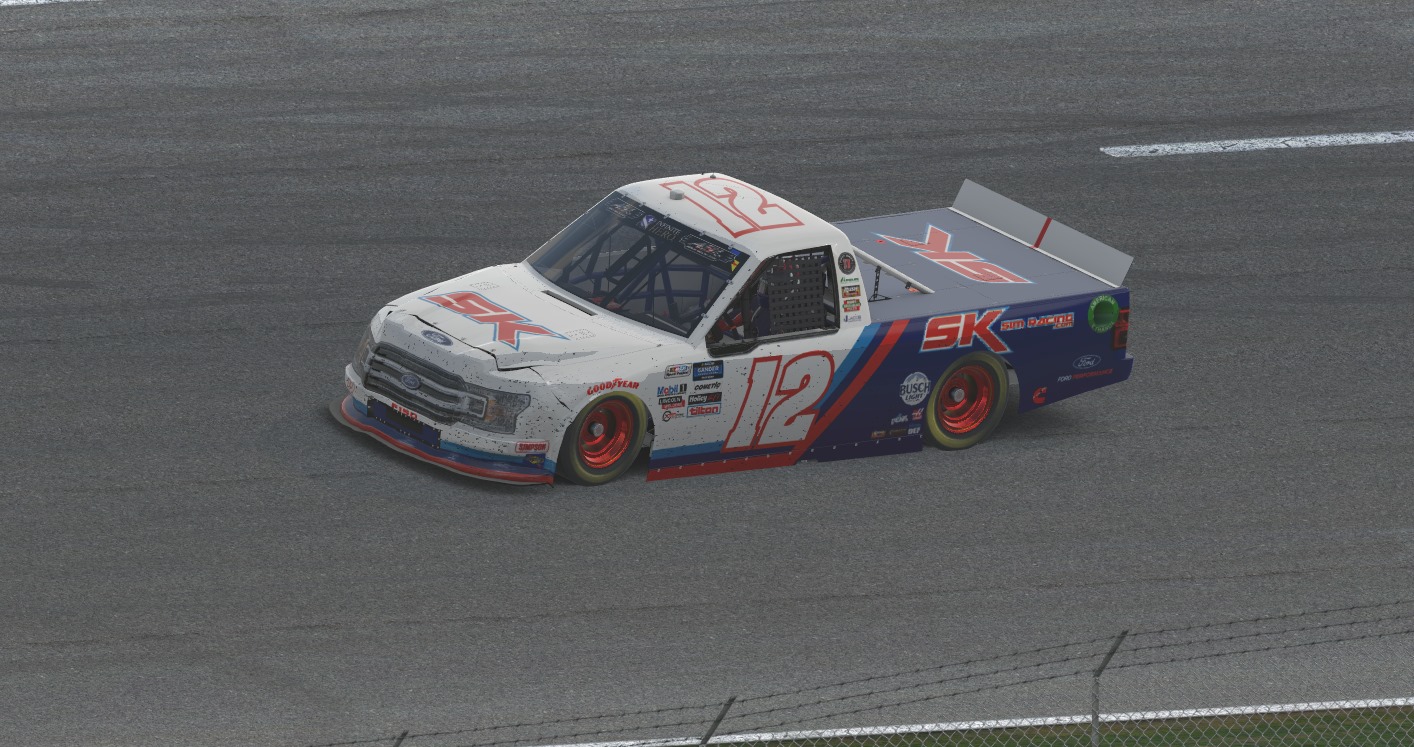 At the drop of the checkered flag, I was side-by-side with the #27 of Steve Yenisch. We bounced off of one another coming to the finish line. While he won that battle, I was overwhelmed with gratitude to have crossed the line in 6th place.
This finish caused me to gain in the point standings, and I now find myself in the 10th spot heading into Eldora—meaning finally above the cut line for the top-12 to make the championship playoffs—albeit a mere three points to the good.
I hope to play it smart at Eldora this Sunday evening and slide my way to an even better finish.