From Ross Cado, FFE Owner and Driver
Not having much to lose in the scheme of the championship hunt isn't that devastating. In fact, I felt more relaxed heading into this past race at Texas Motor Speedway in ASL. It was one of our best races. The long green flag runs allowed the cream to rise to the top, and I wound up in 8th.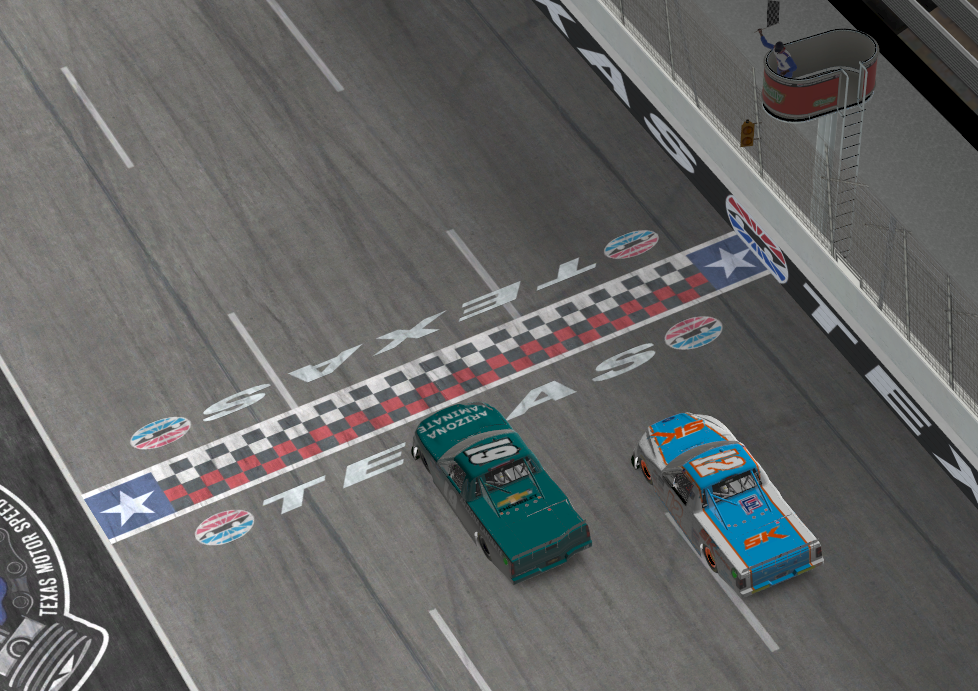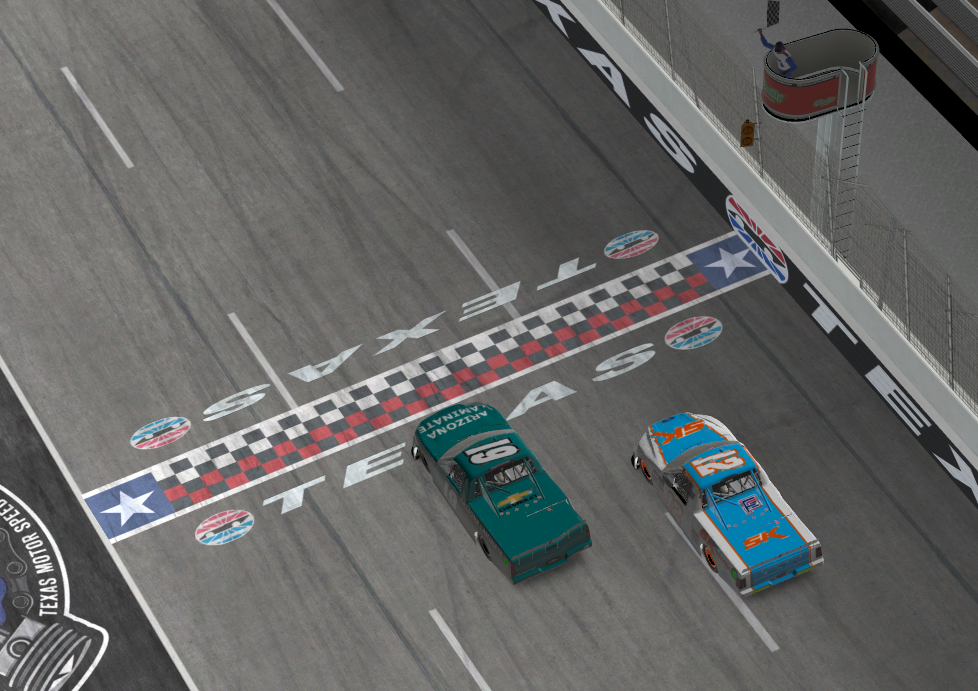 A top-10 is always something to celebrate, but with Texas being one of my better tracks (for I tend to perform nicely on the quad-ovals), I expected to be a little higher up on the pylon at the drop of the checkered flag.
Tried as I might, I just couldn't save the right-front tire in a better manner than many other of my competitors. However, the pit stops went rather smoothly, and I was able to time my strategy much better than I have in other bouts.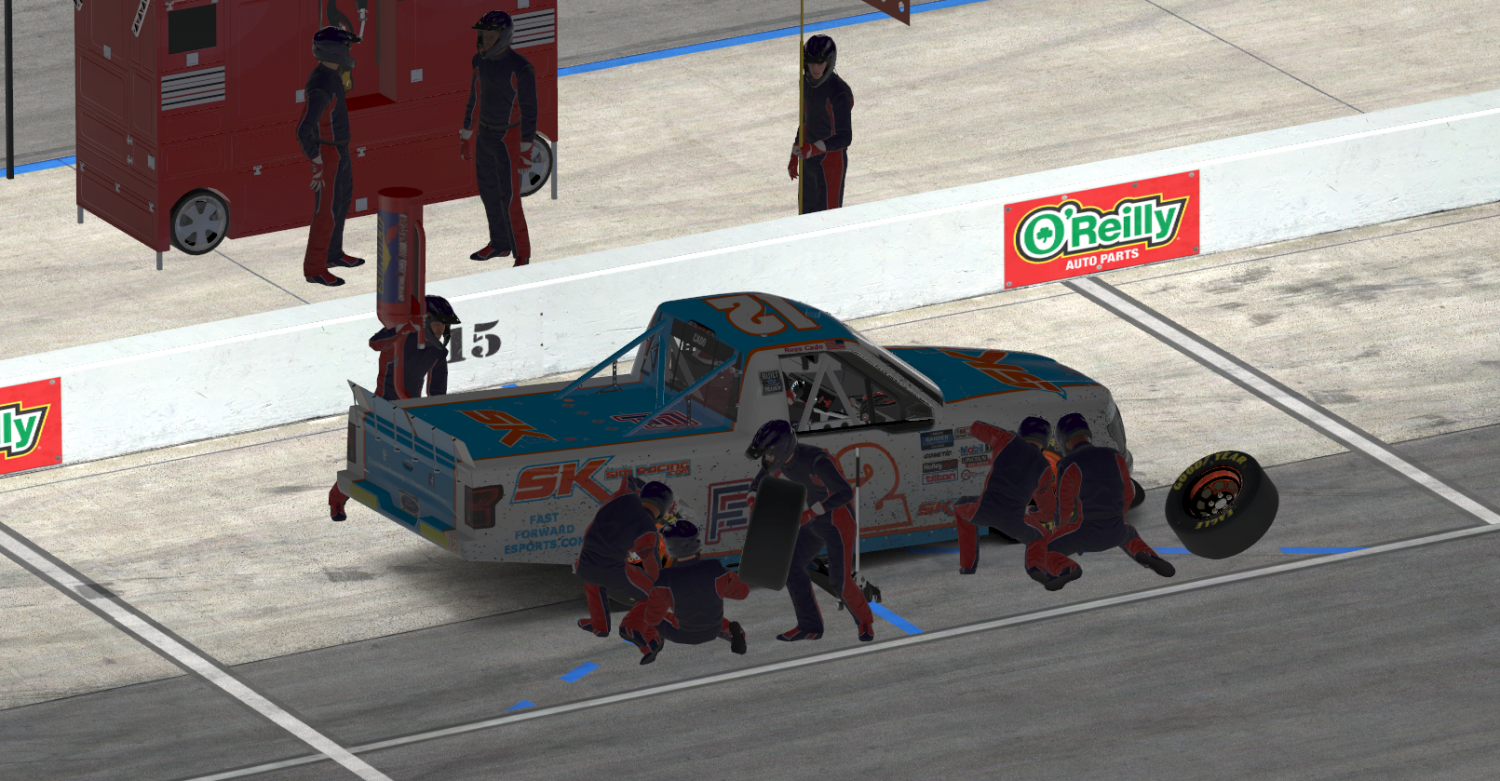 Next is Phoenix, the final race of the season. I hope to close out this season with a nice finish. The competition level in ASL is extraordinary, but I am grateful to be a part of this lot. The word is that we will be switching to the Cup Series car next season, so it will be interesting to see how I adjust to driving the Ford Mustang Cup car on a more frequent basis–meaning in addition to my competition in RSR.
I am grateful for Sean Kalist and his support for most of this season. SK Sim Racing has been a wonderful sponsor.